JOIN US
View Opportunities
Employees including engineers are primarily based not in Kyoto but in the Kanto region, with the Tokyo office (located in Otemachi, Chiyoda-ku) serving as the main hub. This applies to all work assignments, except for those assigned to overseas subsidiaries.
APPLY NOW
CULTURE DECK
Learn more about us by viewing our Culture Deck.
Using the on-screen controls, you can easily flip through the pages.
(If you prefer a larger view, visit our link on SpeakerDeck)
BEHIND
THE FUSION SCENE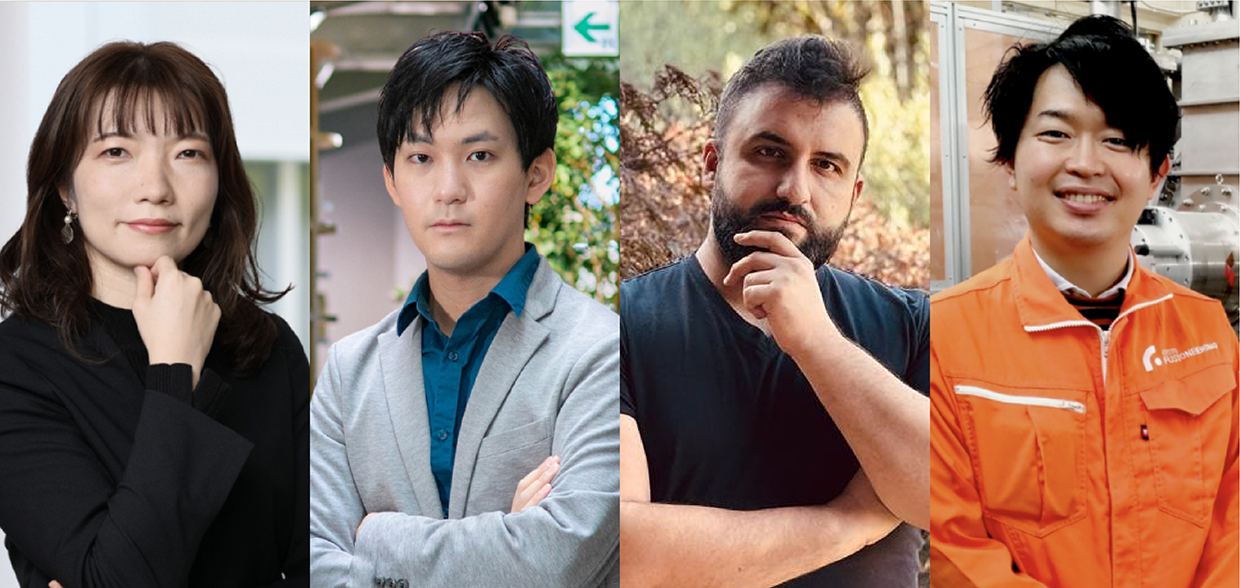 Gain valuable insight into our company culture by checking out interviews with our talented employees.
INTERVIEWS & COLUMNS
RESEARCH
ARCHIVES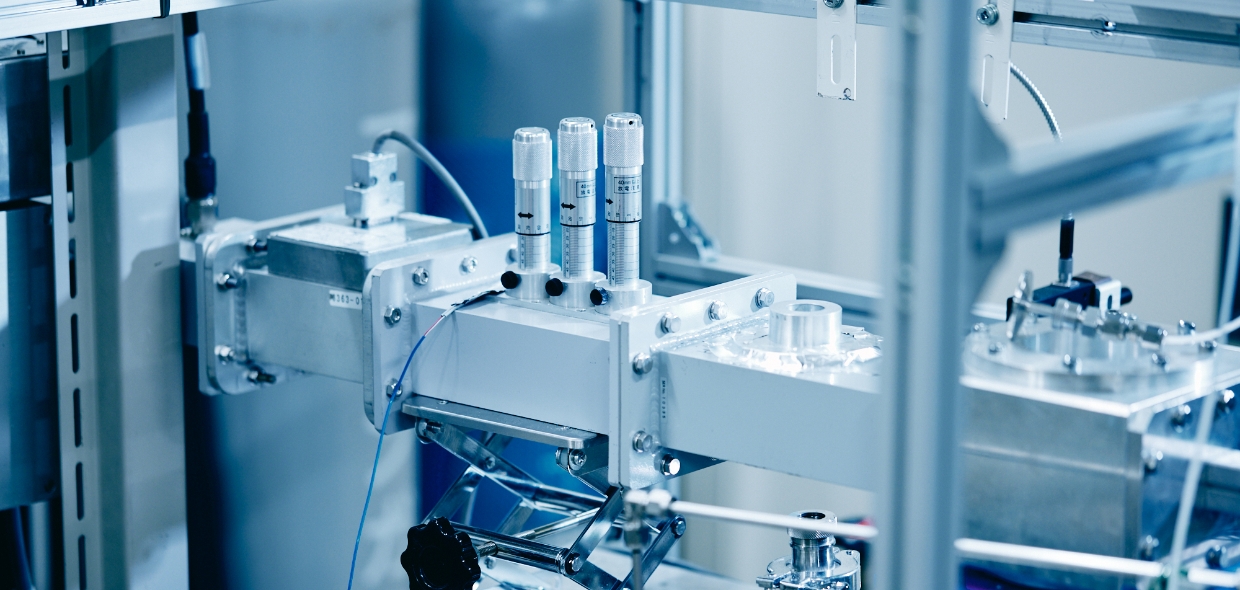 OUR TEAM
Senior Staff
(Electro Magnetic Technology Division)
岡田 麻希
Maki Okada
I am an engineer in the electromagnetic division, responsible for design and development of microwave heating sources (gyrotrons). Kyoto Fusioneering provides you with the opportunity to learn directly about fusion technology from world-leading experts – some of whom may have even originally developed that technology! Tapping into their knowledge, whilst working alongside them as a valued member of the team, is special. With a working culture that encourages and allows learning from failure, I feel I am able to challenge myself every day.
Maki joined Kyoto Fusioneering in October 2021. She previously worked in research and development on gyrotrons for plasma heating as a graduate student. Before joining Kyoto Fusioneering, she worked in the development of medical X-ray tube equipment at Canon Electron Tubes & Devices.
Vice President and Co-Head of Technical Development Department
(Plant Technology Division)
Colin Baus
I belong to a department that develops new technology for blankets and diverters, and I am responsible for validating our products with measurements and providing the simulation framework for cross-checks. Kyoto Fusioneering's expertise is based on a long history of leading academic research in several fields. Being able to apply this knowledge to change the way society can use energy in the future is not just important, but also presents a unique opportunity for all those involved.
Colin joined Kyoto Fusioneering in July 2021. As co-author of simulation tool, CRMC, Colin has strong knowledge of nuclear physics. Before joining Kyoto Fusioneering, he held the position of "Chief Quant" at SBI and was also formerly in the role of CTO at two startups.
Manager
(Plant Technology Division)
井野 孝
Takashi Ino
I am responsible for providing understanding of the safety and environmental aspects of nuclear fusion technology. Kyoto Fusioneering has a strong technical team and a strong business team, and these are fused together and working towards the same goal: to realise the first fusion power plant and to create the industry. The wide range of skills, expereince and passion of members from both teams makes the company a dynamic place to work.
Takashi Ino joined Kyoto Fusioneering in August 2021. Formerly, he was responsbile for assessment of new nuclear regulatory standards in Japan, with specific focus on exposure effects during nuclear accidents. Before joining Kyoto Fusioneering, Takashi was responsible for radiation risk analysis for the cleanup operations at Fukushima Daiichi Nuclear Power Plant.
Head of Corporate Management
(Corporate Management Division)
西野 孝
Takashi Nishino
I am responsible for the company's finance and in developing the company's corporate structure, as we grow from being a start-up to a company that is capable of supporting our customers around the globe. There is a feeling that Kyoto Fusioneering is a company with infinite potential – and with a plan to turn that potential into reality. The nature of the mission gives a sense of fulfillment every day; to know that you are involved in a project that will have a global social impact is a motivation like no other.
Takashi Nishino joined Kyoto Fusioneering in September 2021. He previously worked for Mitsubishi Corporation and subsequently Mitsubishi International Corparation in the U.S., where he worked in J-SOX, tax, and financial & managerial accounting. Takashi later joined Boston Consulting Group, where he led strategic consulting services to major companies in the manufacturing and financial industries.
Manager
(Electro Magnetic Technology Division)
吉田 隆司
Takashi Yoshida
I am a manager in the electromagnetic division, and I work in superconducting magnets used to create the strong magnetic field required for gyrotrons. It has been more than thirty years since I was first involved in the development of fusion technology. Despite this, we are yet to realise power generation from fusion. I joined Kyoto Fusioneering to rekindle my work in fusion, as I believe the time to finally achieve fusion energy is now and because this company will play a key role in the global effort to develop the necessary technology to get there.
Takashi Yoshida joined Kyoto Fusioneering in October 2021. He previously speicalised in superrconducting magnet testing and inspection for monocrystalline at Toshiba. He has also worked on fusion related technologies: DPC-TJ tests at JAERI, where he developed and built the PC for the NIFS/LHD; and construction of QUEST at Kyushu University. He was also previously involved in the construction of JT60SA, Japan's largest tokamak research device.
Specialist
(Corporate Design Division)
Vojna Ngjeqari
In the marketing division, I am responsible for creating and maintaining the company's connection with the outside world. Our mission to develop fusion technology for a more prosperous future for humankind means that a passion for people is intrinsic in what we do. We believe that teamwork and a positive working atmosphere are needed to build something that is larger than all of us. We are all in this together.
Vojna joined Kyoto Fusioneering in April 2021. Before joining the company, she worked as a Fundraising Consultant at the International Atomic Energy Agency (IAEA) in Vienna, Austria.
Head of Business Development
(Business Development Division)
Yuto Yoshioka
I am primarily responsible for all business areas related to Gyrotron at Kyoto Fusioneering. Working here, I am able to approach the company's issues as if they were my own and feel that the work I am involved in directly contributes to the company's management. It is rewarding to be able to contribute to the growth of the fusion energy industry with an attractive and reliable management team and a group of professional members who respect one another.
Yuto joined Kyoto Fusioneering in November 2021. Previously, he worked as a natural gas project development manager in Indonesia and as a crude oil and derivatives trader in Singapore. At the head office, he was in charge of the power business in Asia and the Americas. He graduated from Kyoto University with a degree in Economics.
Senior Staff
(Electro Magnetic Technology Division)
Satoru Kobayashi
I am involved in research and development (R&D) related to gyrotrons at Kyoto Fusioneering. What appeals to me about this company is the opportunity to work alongside top-notch researchers in this field, which is very exciting. In addition to researchers, we have experts in management, liaison, accounting, public relations, and many other areas necessary for successful project execution. We have a collaborative environment where we can work with professionals in each of these areas.
Earned his degree from the University of Tokyo in March 2023. He was enrolled in the doctorral program at the International Research Center for Particle Physics and participated in the MEG II experiment at the Paul Scherrer Institute in Switzerland.
Manager
(Business Development Division)
Miki Nishimura
In addition to business development, I also play a role in corporate planning by utilizing my experience in data analysis.
Kyoto Fusioneering fosters a close relationship between the business and technical teams, which I believe is one of its most appealing features. By exchanging ideas and collaborating closely, my goal is to help establish Kyoto Fusioneering as a highly respected company both domestically and internationally.
Miki earned her degree from the Graduate School of Science at the University of Tokyo. After working on the MEG II experiment at the Paul Scherrer Institute in Switzerland, she participated in the Belle II experiment as a postdoctoral researcher at the Institute for Particle and Nuclear Studies, High Energy Accelerator Research Organization. She joined our company after working for an NTT data-affiliated consulting firm, where she gained experience in digital transformation support.
Manager
(Business Development Division)
Masatsugu Sakaguchi
I am responsible for managing the progress of development and building the supply chain as a project manager for gyrotron at Kyoto Fusioneering. The business tasks of the company's business roles are diverse, so I can make use of the knowledge and experience I gained as an engineer in the past. Although it is a Japanese company, the working environment is like that of a global company with a flat organizational structure that values autonomy, which makes it a fulfilling place to work.
Masatsugu joined Kyotofusioneering in October 2022. Prior to that, he worked in product development at Furukawa Electric, where he was also in charge of project management for collaborative research with external parties. In 2017, he was stationed in Brazil where he worked as the head of the development department and focused on organizational improvements. He holds a Ph.D. in engineering in the field of fusion from Kyushu University.
Senior Staff
(Corporate Management Division)
Wakana Kanda
I am responsible for corporate tasks such as accounting, recruitment, and regulations development at our UK office. Regardless of nationality or workplace, I believe that our company's strength lies in our ability to work together and strive for the realization of fusion while respecting each other. With a diverse group of talented individuals, I am able to work on a daily basis with motivation and inspiration.
Wakana joined Kyotofusioneering in October 2022. After working almost 1 year in the Japan office, she moved to the UK office to pursue further career. In her previous position, she was involved in external relations for international cooperation projects with various countries through soccer activities, as well as the operation of international conferences. Additionally, she worked in the guest management department for international sports events.
Manager
(Corporate Management Division)
Yukiko Fukawa
In addition to overseeing finance and accounting-related tasks, I am also involved in driving system implementation. While there are still many aspects of internal mechanism development, such as business processes, that are yet to be explored, I find great fulfillment in striving for improvement. At Kyoto Fusioneering, we highly value motivation and initiative, and with these qualities, we are encouraged to take on new challenges proactively.
Yukiko joined Kyoto Fusioneering in January 2023. Prior to that, she worked at a major audit firm where she performed audit tasks, and later engaged in accounting and tax-related duties at several foreign companies. She is a certified public accountant.
Manager
(Business Development Division)
Bibake Uppal
As the Business Development Manager for Kyoto Fusioneering America, I have the exciting opportunity to bolster our company's technological innovations and market impact in North America, all in the pursuit of a sustainable fusion-powered future. With a dedication to building meaningful connections and fostering a spirit of collaboration and innovation across the global fusion landscape, I am proud to be a part of Kyoto Fusioneering's mission. Our dynamic company embraces the fusion of science, technology, and business, fostering an environment where international stakeholders collaborate with local supply chains, experienced engineers mentor and inspire the next generation of innovators, and public and private partnerships drive progress. If you are passionate about making a difference and playing a role in restoring the disrupted carbon cycle for a cleaner, more prosperous future, then Kyoto Fusioneering is the place for you.
Bibake joined Kyoto Fusioneering in February 2023 as the first employee and Business Development Manager for the US subsidiary. His diverse background includes experience in communications, business strategy, data science, and consulting in both the public and private sectors. Prior to joining Kyoto Fusioneering, Bibake obtained his MBA and worked at Deloitte Consulting, where he focused on M&A and digital transformation strategy.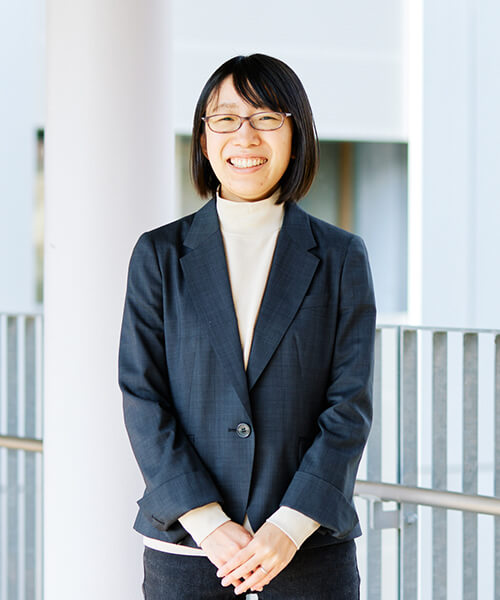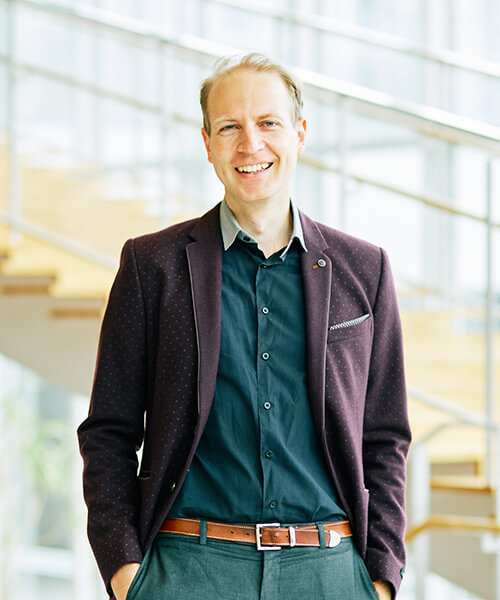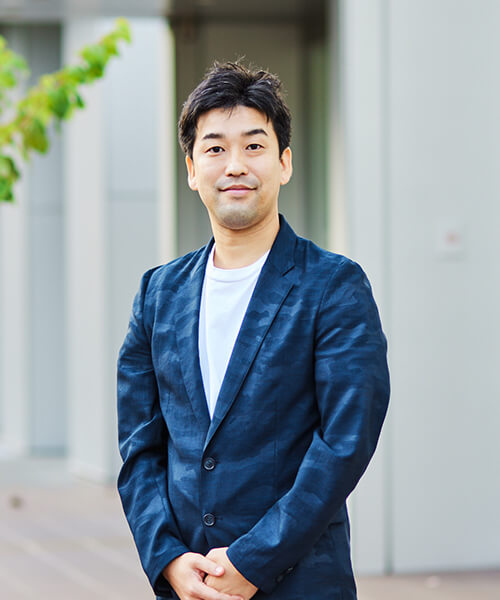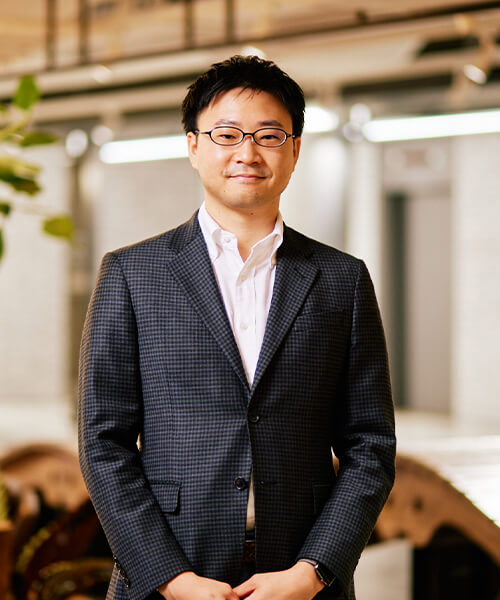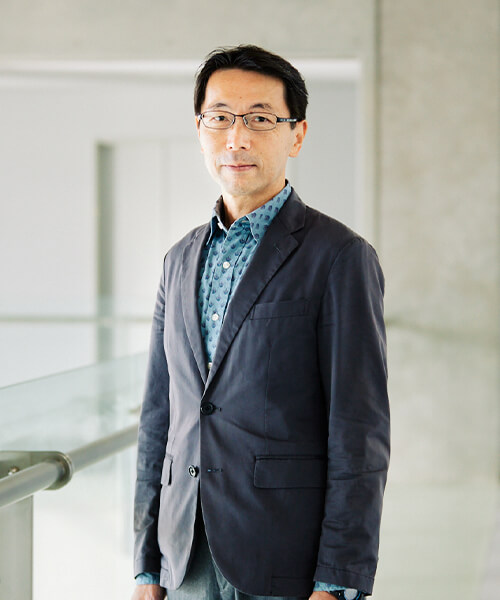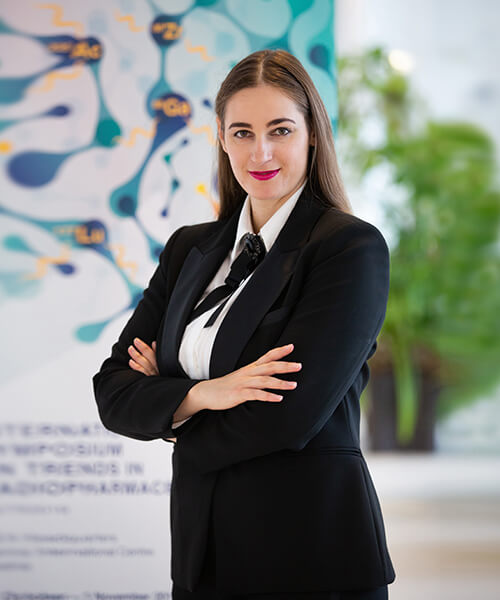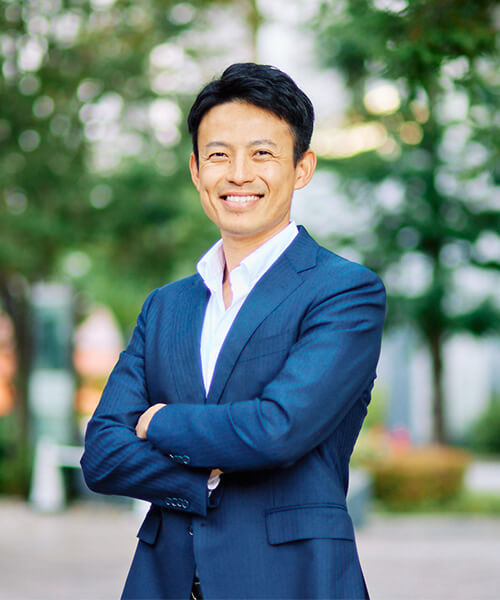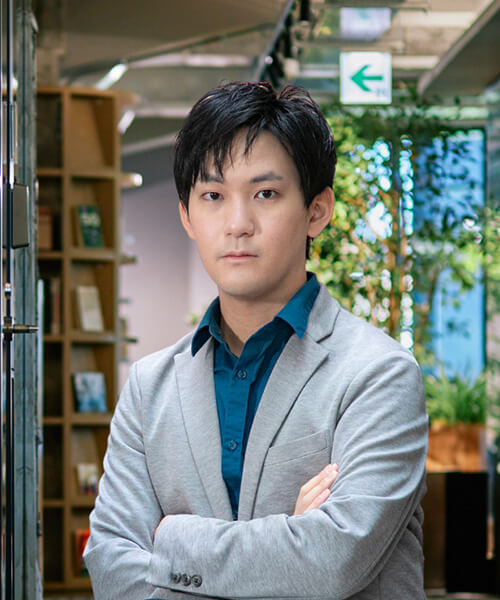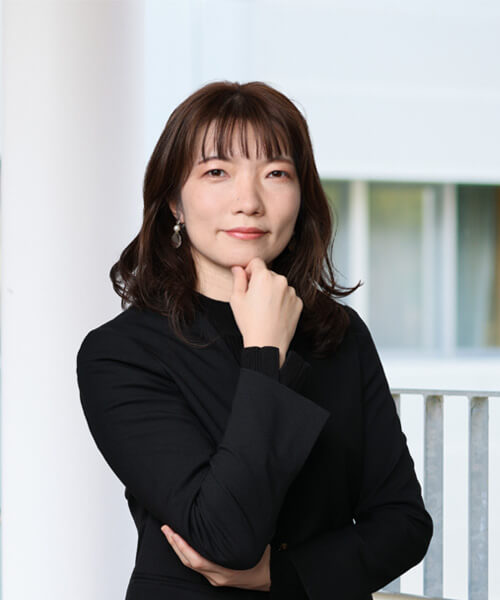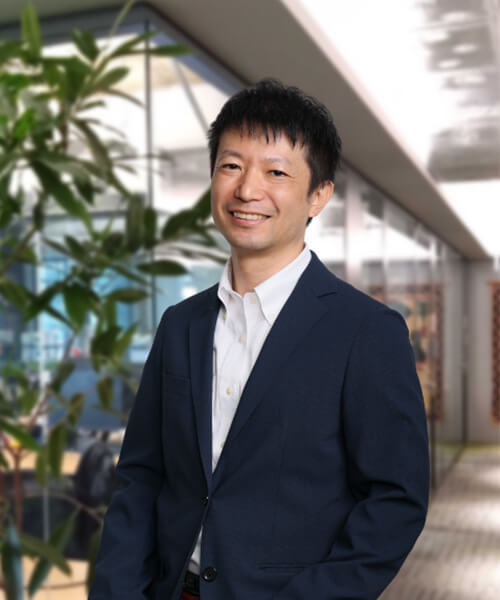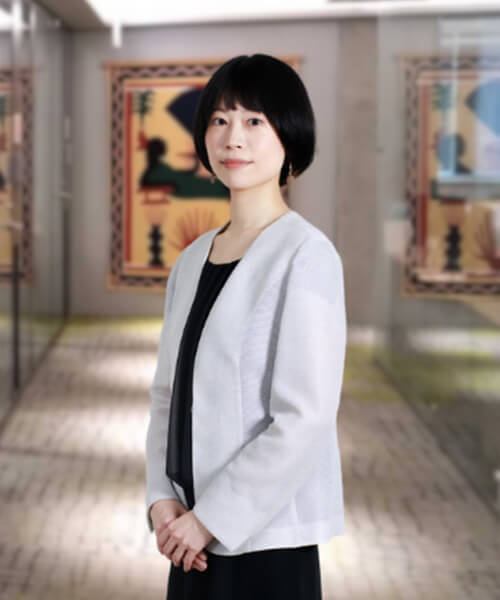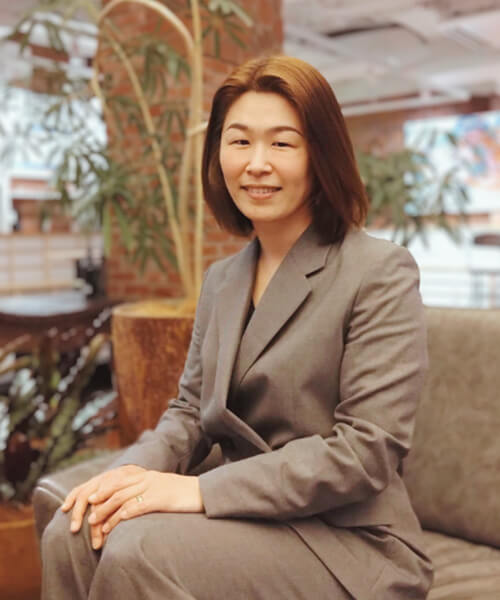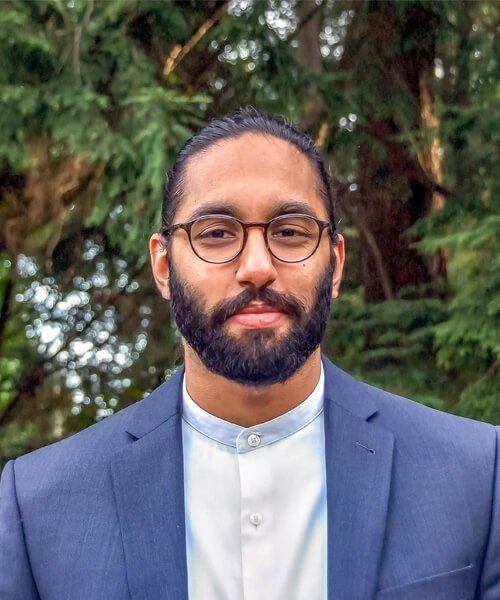 ABOUT
Kyoto Fusioneering's pathway to a fusion energy future.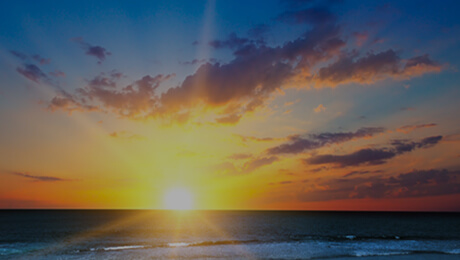 OUR STORY
Kyoto Fusioneering's DNA
A global effort is underway to develop fusion as a long-term energy solution for humanity in the face of a global climate crisis.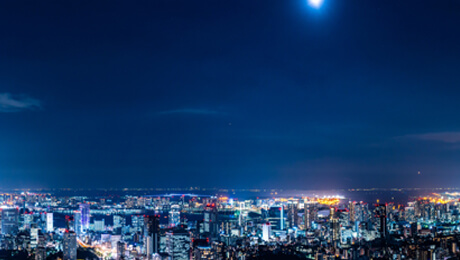 VISION & MISSION
Why Fusion Energy?
Kyoto Fusioneering's pathway to a fusion energy future.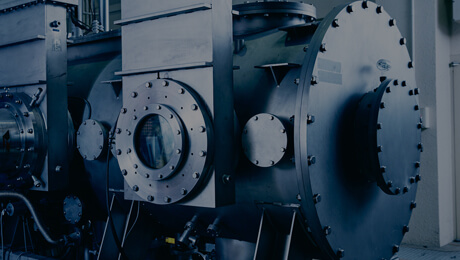 TECHNOLOGY
World-leading Engineering & Reactor Technology
Developing advanced reactor engineering technology from Japan.
Current Openings
Employees including engineers are primarily based not in Kyoto but in the Kanto region, with the Tokyo office (located in Otemachi, Chiyoda-ku) serving as the main hub. This applies to all work assignments, except for those assigned to overseas subsidiaries.
Technical Dept.(Plant)
Fusion Safety Engineer

Project management

Nuclear fusion/nuclear power researcher

Material engineer

Mechanical design engineer

Process engineer

Instrumentation engineer

Electrical and electronic engineer

Academia (Open position)

Building/structure engineer

Nuclear fusion plant tech (Open position)
Technical Dept.(Electro Magnetic)
Plasma heating system design and development (microwave/millimeter wave)

Plasma heating system development (process)

Plasma heating system design and development (high-frequency/power circuit)

Instrumentation/control/system design

Mechanical design/Mechanism design

Plasma heating current drive specialist

Plasma heating system development (Open position)

Research institution experimental system engineer (Open position)
Business Development
Business development (senior class)

Business development (junior executive)
Professional job listing
Business development (senior class)
Job summary
We are recruiting senior members who will be committed to developing and creating new businesses as business developers in the marketing division.
Kyoto Fusioneering Ltd. is a start-up company incorporated in October 2019. As the nuclear fusion market is rapidly growing, the number of challenges that need to be addressed from a business standpoint are increased. We are seeking dedicated individuals who will tackle these challenges with us.
While utilizing our technical advantage, we are expecting you to deliberate and implement our business development policies from a business point of view on the basis of market trends .

We believe that early realization of nuclear fusion will contribute to decarbonization. We will build a strong presence in the experimental nuclear fusion reactor market, aiming to establish the nuclear fusion as a dominant industry in Japan.
We are aiming to receive further orders for large-scale projects from start-ups and government-affiliated research institution aiming to build the experimental nuclear fusion reactors. We are seeking dedicated individuals who will create our better future together in the business development which will be driving force of our business growth.
Job description
You will be engaged in formulating business strategy, marketing proposals, negotiation, promotion of multiple on-going projects for nuclear fusion-related start-ups and government-affiliated research institutions. The scope of your job responsibilities will be coordinated according to your experience and skill.

Three business teams in Japan, England, and America work as one team and they take care of overseas customers so that you will play on a global and dynamic stage.

[Main customers]
Nuclear fusion-related start-ups in mainly Europe and America, collage/research institutions, international/government institutions
Target person (necessary requirement)

■Experience in development of new business
*Examples of experiences
Your experience does not necessarily have to be the same as the following examples.

・Experience in a consulting firm (strategy area), a general trade company

・Experience in corporate planning/business planning in a major manufacturer

・Experience in business planning and business development in a start-up company

・Experience in investment such as venture capital

■English skill to enable technical negotiation with overseas customers


・Understanding our corporate vision, mission, and value

・Actively engaging in improvement of business operations

・Ability to communicate with authority figures such as a university professor, competent engineers in national research institutions (ability to think logically and clearly convey opinions without disrespecting others)
Preferred qualifications
・ Holder of MBA degree

・Experience of working overseas/foreign-affiliated company

・Experience of energy or plant engineering project management

・Experience in government and municipal offices (Some projects associated with national policy.)

・ English skill (more than proficient)
Location
JAPAN: Kanto, Kansai, Otemachi office
or remote work (business trip as required), or UK (overseas as business trip as required)
Working hours
9 AM to 6 PM (including 1 hour break)  
Type of contract
Full-time employee/Contract employee
Salary
In consideration of candidate's experience and qualification, determined according to company regulation
Holidays
Saturdays, Sundays, national holidays, year end and new year holidays
Benefits
Social insurance complete, health and welfare benefits, salary raise, paid holidays provided at the time of joining the company
Entry for this job
Professional job listing
Business development (junior executive)
Job summary
We are recruiting junior members who will be committed to developing and creating new businesses as business developers in the marketing division.
Kyoto Fusioneering Ltd. is a start-up company incorporated in October 2019. As the nuclear fusion market is rapidly growing, the number of challenges that need to be addressed from a business standpoint are increased. We are seeking dedicated individuals who will tackle these challenges with us.
While utilizing our technical advantage, we are expecting you to deliberate and implement our business development policies from a business point of view on the basis of market trends .

We believe that early realization of nuclear fusion will contribute to decarbonization. We will build a strong presence in the experimental nuclear fusion reactor market, aiming to establish the nuclear fusion as a dominant industry in Japan.
We are aiming to receive further orders for large-scale projects from start-ups and government-affiliated research institution aiming to build the experimental nuclear fusion reactors. We are seeking dedicated individuals who will create our better future together in the business development field which will be driving force of our business growth.
Job description
You will be engaged in formulating business strategy, marketing proposals, negotiation, promotion of multiple on-going projects for nuclear fusion-related start-ups and government-affiliated research institutions. The scope of your job responsibilities will be coordinated according to your experience and skill.

Three business teams in Japan, England, and America work as one team and they take care of overseas customers so that you will play on a global and dynamic stage.

[Main customers]
Nuclear fusion-related start-ups in mainly Europe and America, collage/research institutions, international/government institutions

Target person (necessary requirement)

■Experience in development of new business
*Examples of experiences
Your experience does not necessarily have to be the same as the following examples.

・Experience in a consulting firm (strategy area), a general trade company

・Experience in corporate planning/business planning in a major manufacturer

・Experience in business planning and business development in a start-up company

・Experience in investment such as venture capital

■English skill to enable technical negotiation with overseas customers


・Understanding our corporate vision, mission, and value

・Actively engaging in improvement of business operations

・Ability to communicate with authority figures such as a university professor, competent engineers in national research institutions (ability to think logically and clearly convey opinions without disrespecting others)
Preferred qualifications
・Experience of working overseas/foreign-affiliated company

・Experience of energy or plant engineering project management

・Experience in government and municipal offices (Some projects associated with national policy.)

・ English skill (more than proficient)
Location
JAPAN: Kanto, Kansai, Otemachi office
or remote work (business trip as required), or UK (overseas as business trip as required)
Working hours
9 AM to 6 PM (including 1 hour break) 
Type of contract
Full-time employee/Contract employee
Salary
In consideration of candidate's experience and qualification, determined according to company regulation
Holidays
Saturdays, Sundays, national holidays, year end and new year holidays
Benefits
Social insurance complete, health and welfare benefits, salary raise, paid holidays provided at the time of joining the company
Entry for this job
Corporate
Human resources responsible person

Legal affairs position

Quality control division position

IT/IT system division position

Corporate development division Junior executive

Digital facilitation new business planning/engineer

Technological strategy planning/R&D management
Technical Dept.(Plant)
Fusion Safety Engineer

Project management

Nuclear fusion/nuclear power researcher

Material engineer

Mechanical design engineer

Process engineer

Instrumentation engineer

Electrical and electronic engineer

Academia (Open position)

Building/structure engineer

Nuclear fusion plant tech (Open position)
Technical Dept.(Electro Magnetic)
Plasma heating system design and development (microwave/millimeter wave)

Plasma heating system development (process)

Plasma heating system design and development (high-frequency/power circuit)

Instrumentation/control/system design

Mechanical design/Mechanism design

Plasma heating current drive specialist

Plasma heating system development (Open position)

Research institution experimental system engineer (Open position)
Business Development
Business development (senior class)

Business development (junior executive)
Professional job listing
Business development (senior class)
Job summary
We are recruiting senior members who will be committed to developing and creating new businesses as business developers in the marketing division.
Kyoto Fusioneering Ltd. is a start-up company incorporated in October 2019. As the nuclear fusion market is rapidly growing, the number of challenges that need to be addressed from a business standpoint are increased. We are seeking dedicated individuals who will tackle these challenges with us.
While utilizing our technical advantage, we are expecting you to deliberate and implement our business development policies from a business point of view on the basis of market trends .

We believe that early realization of nuclear fusion will contribute to decarbonization. We will build a strong presence in the experimental nuclear fusion reactor market, aiming to establish the nuclear fusion as a dominant industry in Japan.
We are aiming to receive further orders for large-scale projects from start-ups and government-affiliated research institution aiming to build the experimental nuclear fusion reactors. We are seeking dedicated individuals who will create our better future together in the business development which will be driving force of our business growth.
Job description
You will be engaged in formulating business strategy, marketing proposals, negotiation, promotion of multiple on-going projects for nuclear fusion-related start-ups and government-affiliated research institutions. The scope of your job responsibilities will be coordinated according to your experience and skill.

Three business teams in Japan, England, and America work as one team and they take care of overseas customers so that you will play on a global and dynamic stage.

[Main customers]
Nuclear fusion-related start-ups in mainly Europe and America, collage/research institutions, international/government institutions
Target person (necessary requirement)

■Experience in development of new business
*Examples of experiences
Your experience does not necessarily have to be the same as the following examples.

・Experience in a consulting firm (strategy area), a general trade company

・Experience in corporate planning/business planning in a major manufacturer

・Experience in business planning and business development in a start-up company

・Experience in investment such as venture capital

■English skill to enable technical negotiation with overseas customers


・Understanding our corporate vision, mission, and value

・Actively engaging in improvement of business operations

・Ability to communicate with authority figures such as a university professor, competent engineers in national research institutions (ability to think logically and clearly convey opinions without disrespecting others)
Preferred qualifications
・ Holder of MBA degree

・Experience of working overseas/foreign-affiliated company

・Experience of energy or plant engineering project management

・Experience in government and municipal offices (Some projects associated with national policy.)

・ English skill (more than proficient)
Location
JAPAN: Kanto, Kansai, Otemachi office
or remote work (business trip as required), or UK (overseas as business trip as required)
Working hours
9 AM to 6 PM (including 1 hour break)  
Type of contract
Full-time employee/Contract employee
Salary
In consideration of candidate's experience and qualification, determined according to company regulation
Holidays
Saturdays, Sundays, national holidays, year end and new year holidays
Benefits
Social insurance complete, health and welfare benefits, salary raise, paid holidays provided at the time of joining the company
Entry for this job
Professional job listing
Business development (junior executive)
Job summary
We are recruiting junior members who will be committed to developing and creating new businesses as business developers in the marketing division.
Kyoto Fusioneering Ltd. is a start-up company incorporated in October 2019. As the nuclear fusion market is rapidly growing, the number of challenges that need to be addressed from a business standpoint are increased. We are seeking dedicated individuals who will tackle these challenges with us.
While utilizing our technical advantage, we are expecting you to deliberate and implement our business development policies from a business point of view on the basis of market trends .

We believe that early realization of nuclear fusion will contribute to decarbonization. We will build a strong presence in the experimental nuclear fusion reactor market, aiming to establish the nuclear fusion as a dominant industry in Japan.
We are aiming to receive further orders for large-scale projects from start-ups and government-affiliated research institution aiming to build the experimental nuclear fusion reactors. We are seeking dedicated individuals who will create our better future together in the business development field which will be driving force of our business growth.
Job description
You will be engaged in formulating business strategy, marketing proposals, negotiation, promotion of multiple on-going projects for nuclear fusion-related start-ups and government-affiliated research institutions. The scope of your job responsibilities will be coordinated according to your experience and skill.

Three business teams in Japan, England, and America work as one team and they take care of overseas customers so that you will play on a global and dynamic stage.

[Main customers]
Nuclear fusion-related start-ups in mainly Europe and America, collage/research institutions, international/government institutions

Target person (necessary requirement)

■Experience in development of new business
*Examples of experiences
Your experience does not necessarily have to be the same as the following examples.

・Experience in a consulting firm (strategy area), a general trade company

・Experience in corporate planning/business planning in a major manufacturer

・Experience in business planning and business development in a start-up company

・Experience in investment such as venture capital

■English skill to enable technical negotiation with overseas customers


・Understanding our corporate vision, mission, and value

・Actively engaging in improvement of business operations

・Ability to communicate with authority figures such as a university professor, competent engineers in national research institutions (ability to think logically and clearly convey opinions without disrespecting others)
Preferred qualifications
・Experience of working overseas/foreign-affiliated company

・Experience of energy or plant engineering project management

・Experience in government and municipal offices (Some projects associated with national policy.)

・ English skill (more than proficient)
Location
JAPAN: Kanto, Kansai, Otemachi office
or remote work (business trip as required), or UK (overseas as business trip as required)
Working hours
9 AM to 6 PM (including 1 hour break) 
Type of contract
Full-time employee/Contract employee
Salary
In consideration of candidate's experience and qualification, determined according to company regulation
Holidays
Saturdays, Sundays, national holidays, year end and new year holidays
Benefits
Social insurance complete, health and welfare benefits, salary raise, paid holidays provided at the time of joining the company
Entry for this job
Corporate
Human resources responsible person

Legal affairs position

Quality control division position

IT/IT system division position

Corporate development division Junior executive

Digital facilitation new business planning/engineer

Technological strategy planning/R&D management