KF designed a visual map to guide and offer clarity into the global fusion private sector in their respective region/continent. The purpose of the map is to inform the broad public about the global fusion companies and start-ups.
USA & Canada- 21 companies & start-ups
Europe – 5 start-ups
Great Britain – 4 companies & start-ups
Asia & Pacific & Middle East – 7 companies & start-ups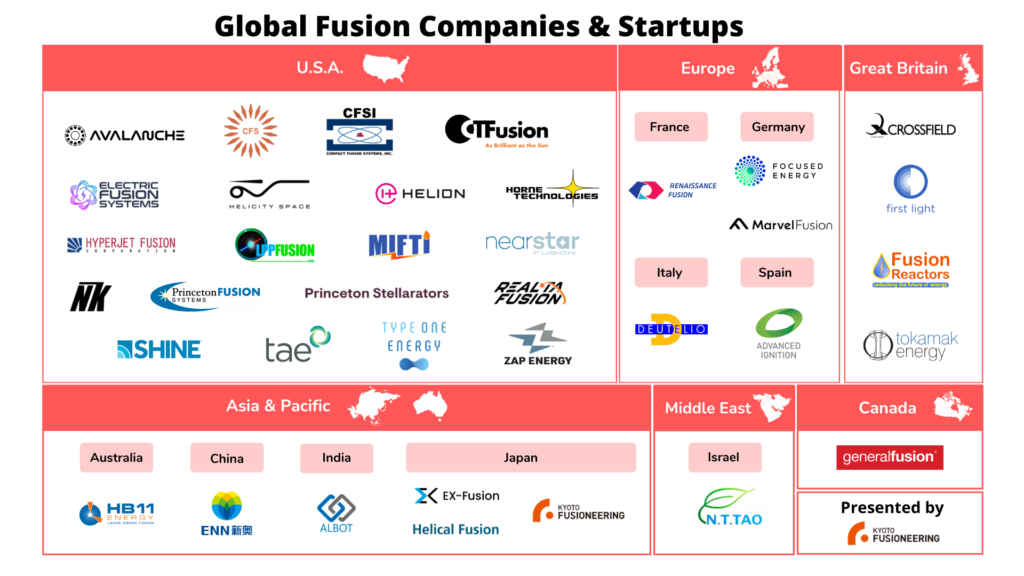 Global Fusion Companies & Startups Chaos Map is available for download from the links below.