Accelerating Fusion Power Plant R&D and Expanding Global Commercial and Technical Operations through U.S. and U.K. Subsidiaries
Kyoto Fusioneering (KF) has successfully raised 10.5 billion yen (US$79 million) in an oversubscribed Series C funding round. Led by existing investor, JIC Venture Growth Investments, Inc., the round welcomed a total of 17 investors, including 11 new supporters. This latest capital infusion brings Kyoto Fusioneering Ltd.'s total funds raised to 12.2 billion yen (US$ 91 million).

KF will utilize the newly acquired capital and the expertise of its investors to accelerate research and development for its core products, including in-vessel components of fusion reactors and fusion plant engineering. Additionally, KF plans to strengthen its business expansion in the U.S. and the U.K., aiming to be at the forefront of the practical application and industrialization of fusion energy. As the company continues to grow, KF will prioritize sound governance and corporate management.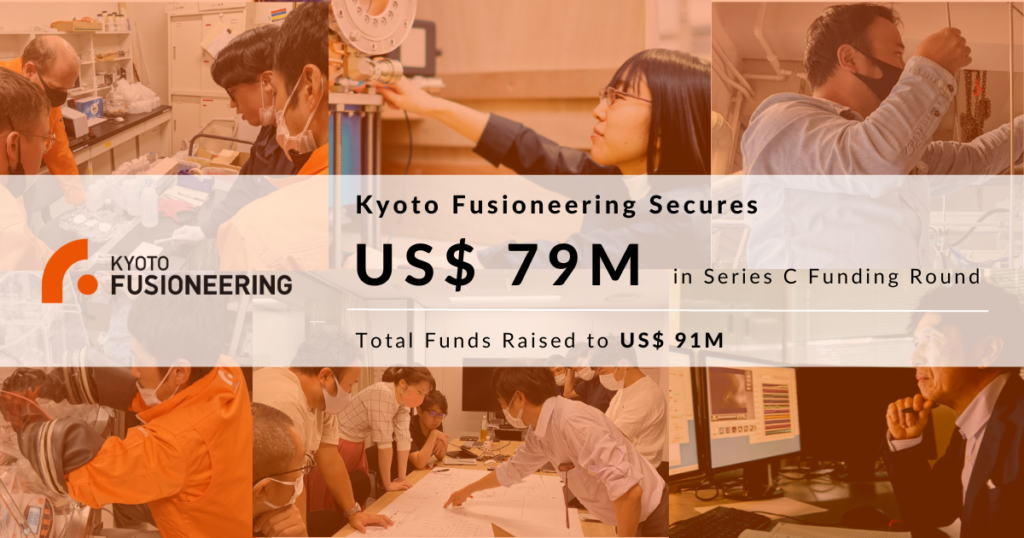 [Current State of Fusion Energy]
Fusion energy, the power source of the sun and stars, is anticipated to be the next-generation solution addressing energy and environmental challenges. Alongside the ITER project, an international collaboration, fusion startups have gained momentum in fusion energy R&D, driven by increased private investment globally. This trend has fostered efforts to expedite the realization and industrialization of fusion energy. In Japan, the "Expert Committee on Fusion Strategy" has been active since September 2022. On April 14 this year, during the government's Integrated Innovation Strategy Promotion Conference, the committee unveiled a "Fusion Energy Innovation Strategy"1, outlining a policy to expedite the industrialization and practical application of fusion energy.

1Cabinet Office: 15th Meeting of the Council for Promotion of Integrated Innovation Strategies

[Initiatives of Kyoto Fusioneering]
As a leading fusion power plant engineering company, KF focuses on the research and development of essential equipment and systems for fusion reactor peripherals and power plants. Collaborating with companies and research institutions dedicated to fusion reactors and fusion energy, KF steadfastly drives the fusion energy industry towards commercialization. Furthermore, KF has initiated strategic partnerships with various stakeholders to develop a robust supply chain network for fusion energy equipment and components, both domestically and internationally.

[Summary of Series C Funding]
Series C Funding: 10.5 billion yen (Cumulative total: 12.2 billion yen)

New Equity Subscribers (in alphabetical order starting at lead investor):
・JIC Venture Growth Investments Co., Ltd.
・Coral Capital
・DBJ Capital Co., Ltd.
・Electric Power Development Co.,Ltd.(J-POWER)
・INPEX CORPORATION
・JAFCO Group Co., Ltd.
・JAPAN CO-INVEST IV LIMITED PARTNERSHIP / SUMITOMO MITSUI TRUST INVESTMENT CO., LTD.
・JGC MIRAI Innovation Fund / JGC JAPAN CORPORATION
・JGC MIRAI Innovation Fund / General Partner Global Brain Corporation
・K4 Ventures GK(Kansai Electric Power Group)
・Mitsubishi Corporation
・Mitsubishi UFJ Capital Co., Ltd.
・MITSUI & CO., LTD.
・MOL PLUS Co., Ltd.
・MUFG Bank, Ltd.
・SMBC VENTURE CAPITAL CO.,LTD.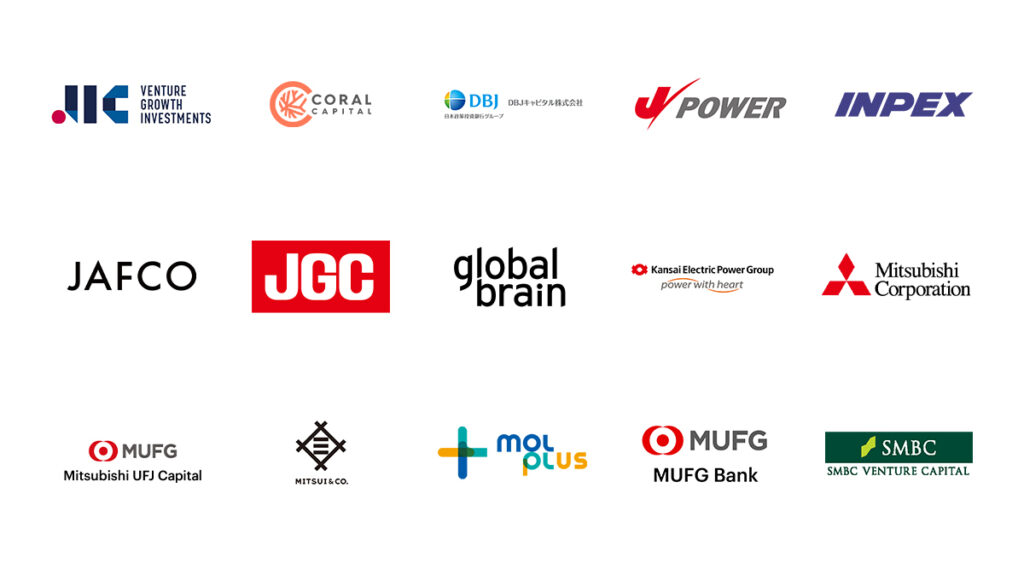 Purpose of the Funding:
・Accelerate investment in research and development
・Recruit top-level global talent, including engineers and business professionals
・Secure working capital for large projects and business expansion

Co-founder and CEO of Kyoto Fusioneering Ltd, Takashi Nagao, commented:
"Since our inception in 2019, we have been driven by a steadfast commitment to 'create the fusion energy industry,' and have been fortunate to receive unwavering support and collaboration from numerous individuals throughout our journey. We are immensely grateful for the confidence placed in our business growth during this Series C round. Successfully raising over 10 billion yen from 17 esteemed companies underscores the collective urgency for the accelerated realization of commercial fusion energy and the expansion of the global industry. We are inspired by the diverse range of shareholders who see our business as a valuable partnership and will continue to work tirelessly with a renewed sense of purpose to realize our shared vision. The attainment of fusion energy is a formidable challenge that cannot be realized by our company alone. It requires sustained support and collaboration from a wide array of stakeholders, including companies, research institutions, and investors. By cultivating new relationships across various industries through this fundraising endeavor, we aim to harness innovative perspectives and significantly expedite our progress toward the early realization of fusion energy, delivering on our promise to revolutionize the energy landscape and bring humanity to new frontiers."

[Comments from Investors] *in alphabetical order starting at lead investor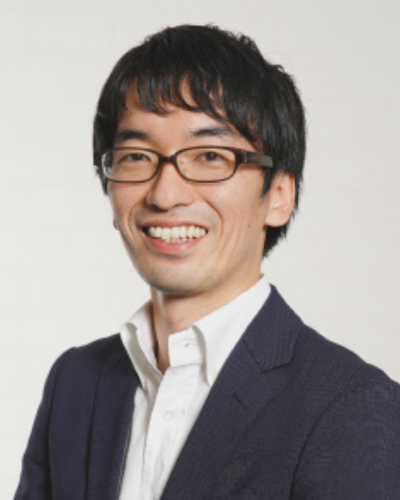 JIC Venture Growth Investments Co., Ltd.
Partner Yuki Kuwabara

Japan has recentry formulated a national strategy on fusion energy, highlighting the importance of establishing a domestic industry in the field, as global competition to develop and commercialize fusion power intensifies. Kyoto Fusioneering has been expanding its engineering solutions globally by utilizing the results of Japan's long-standing fusion research and its network with domestic manufacturing companies, and is evaluated as a leading fusion startup in Japan. We have decided to make additional investment this time, expecting to accelerate its growth further with this funding round and contribute to the practical use of fusion energy.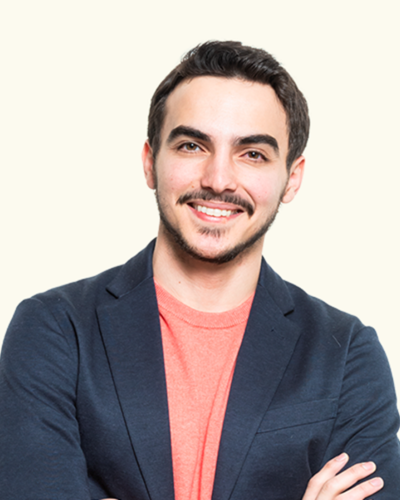 Coral Capital
Founding Partner & CEO James Riney

At Coral Capital, our mission is to help build Japan's next legendary companies, and Kyoto Fusioneering represents the archetype of the companies we aim to support. Japan has a strong foundation for the fusion industry, with its advanced manufacturing capabilities, relevant technological expertise, and exceptional industry talent. To add, we've been impressed with Kyoto Fusioneering ability to secure contracts from some of the top fusion projects globally. As global efforts to combat climate change continue to gain momentum, we believe that fusion energy will play a significant role, and Japan will maintain its position as a key player on the world stage. Kyoto Fusioneering is well-positioned to contribute the essential building blocks necessary to unlock the potential of fusion energy.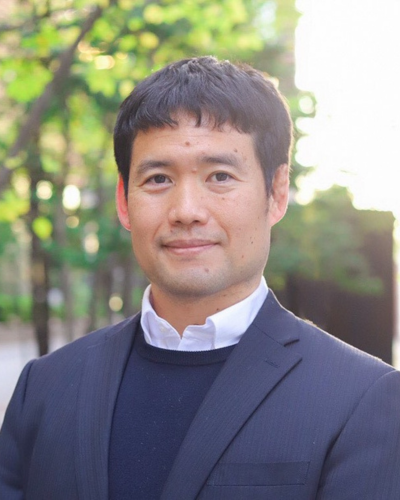 DBJ Capital Co., Ltd .
Investment Department Senior Investment Manager Yoshitake Ishimoto
Fusion technology heralds a new era of sustainable energy, poised to become an environmentally-friendly power source that mitigates the burden on our global ecosystem. As a venture capital arm of a government-affiliated financial institution, DBJ Capital is steadfast in our dedication to fostering the growth and development of this transformative industry.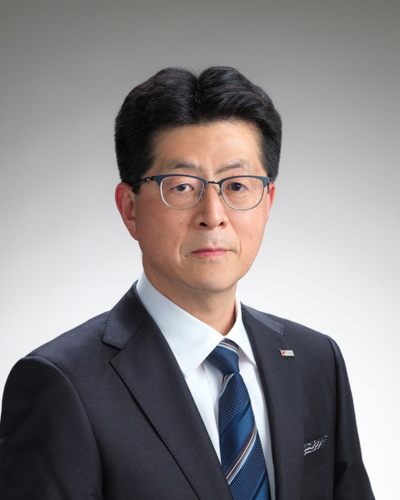 Electric Power Development Co.,Ltd.(J-POWER)
Director and Executive Vice President Hiroshi Sasatsu

Fusion energy, a carbon-free, inexhaustible source of power, holds enormous promise for addressing social challenges such as climate change and energy security. We are excited to be part of Kyoto Fusioneering Ltd.'s initiative to create this ultimate form of energy. J-POWER will leverage wide-tanging technical expertise, honed in the electric power industry, to work alongside Kyoto Fusioneering in accelerating the achievement of carbon neutrality.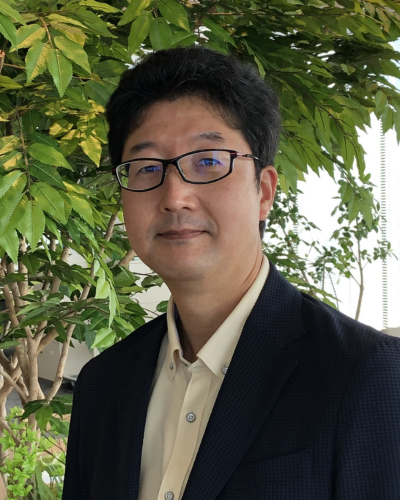 INPEX CORPORATION
General Manager, New Business Development Unit,
Renewable Energy & New Business Divisionr Shigeru Tode

Fusion energy is expected to be a gigantic and quintessential energy source in the future. INPEX has invested in Kyoto Fusioneering through "INPEX Challengers Program," an internal business start-up program launched in 2021. Through this investment, INPEX will support Kyoto Fusioneering's business development targeting the industrialization of fusion energy, and pursue opportunities to unlock the potential of fusion energy supply.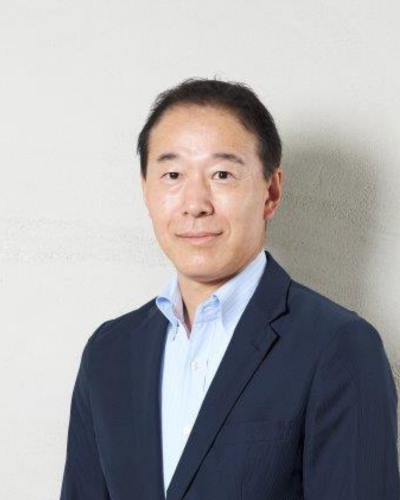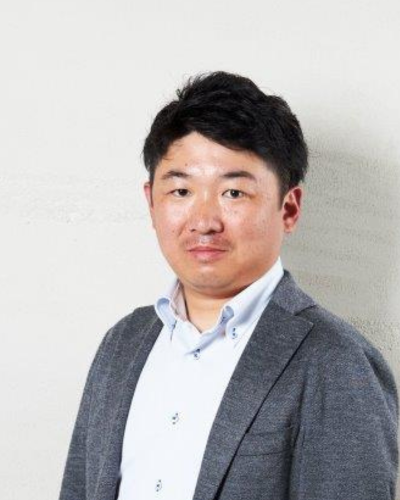 JAFCO Group Co., Ltd.
Corporate Officer / Business Development Division Partner(SV6) Naoki Sato

West Japan Branch Mizuki Takahara

The recent increase in attention to fusion technology is outstanding compared to other fields. As fusion, which was once "a story for the distant future," reaches a major inflection point where it begins to form a large global market as an industry, I feel that Kyoto Fusioneering Ltd., which provides essential plant engineering services, is highly important on a global scale. We will continue to contribute to the growth of Kyoto Fusioneering Ltd. as Ⅰ experience the dynamism of the market.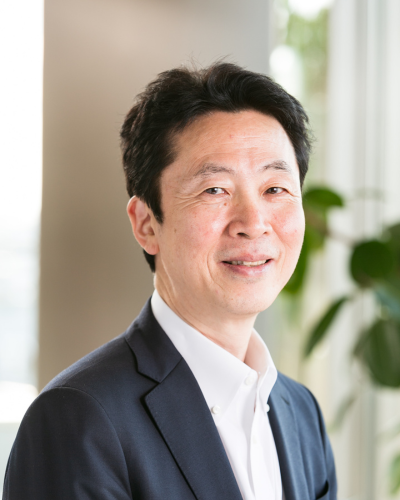 JAPAN CO-INVEST IV LIMITED PARTNERSHIP
SUMITOMO MITSUI TRUST INVESTMENT CO., LTD.
INVESTMENT DEPARTMENT, DIRECTOR DAVID SEU
KF has the knowledge-base and management dynamism to fulfill its mission of supporting one of the most important industries for this century. We are excited to be part of building the sustainable future.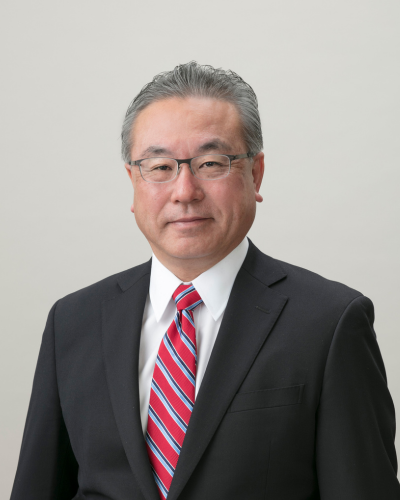 JGC MIRAI Innovation Fund
JGC JAPAN CORPORATION
Representative Director, President Shoji Yamada

In order to achieve carbon neutrality, it is important to accelerate the creation of new clean energy sources and their implementation in society, in addition to the structural transformation of the conventional energy industry.
Fusion energy is one of the revolutionary energy sources that could solve this issue, and the role and expectations of KF are becoming even greater.
The JGC Group will continue to contribute to the construction of a safe, secure, and sustainable social system in cooperation with KF.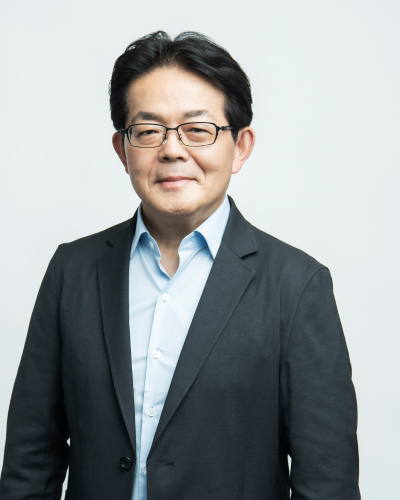 JGC MIRAI Innovation Fund General Partner
Global Brain Corporation
President & CEO Yasuhiko Yurimoto

Fusion is receiving attention also in the startup industry as a clean energy source that could solve energy and environmental problems. We have decided to invest in Kyoto Fusioneering for its expanding business as well as its unparalleled management team and fusion reactor engineering technology that are highly regarded in Japan and abroad. Together with the JGC Group, we will fully support Kyoto Fusioneering in its efforts to commercialize and spread the fusion technology on a global scale and work together with Kyoto Fusioneering to achieve a decarbonized society.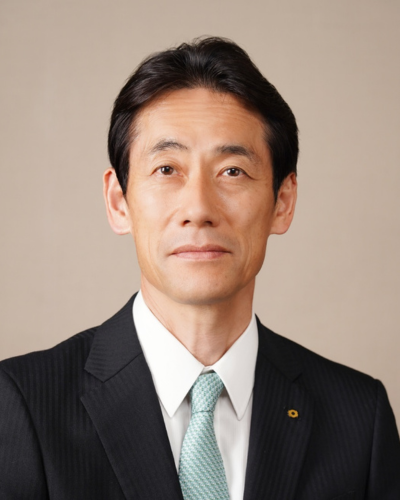 The Kansai Electric Power Co.,Inc.
Executive Vice President Kazumitsu Takanishi

We are delighted to announce our recent investment in Kyoto Fusion Engineering, a company that leads the world in advanced fusion technology. We believe that fusion offers promising potential as a technology for stable energy supply and decarbonization, and we eagerly anticipate its continued technological development.
With this investment, our group aims to gain new knowledge and insights into fusion, exploring its potential practical applications. Together with Kyoto Fusion Engineering, we are committed to contributing to the realization of a zero-carbon society, and we look forward to a fruitful and collaborative partnership.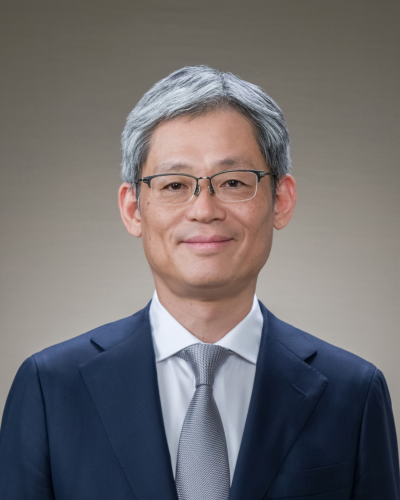 Mitsubishi Corporation
Senior Vice President, Division COO, International Power Division
Satoshi Hamada

Fusion energy is a promising next-generation energy source that can ensure a stable supply of carbon-free energy, and has the potential of contributing to achieving carbon neutrality by 2050. Mitsubishi Corporation expects and will support Kyoto Fusioneering, a company stemming from Kyoto University's research achievements and Japan's manufacturing capabilities, to play a leading role towards harnessing fusion energy for the society.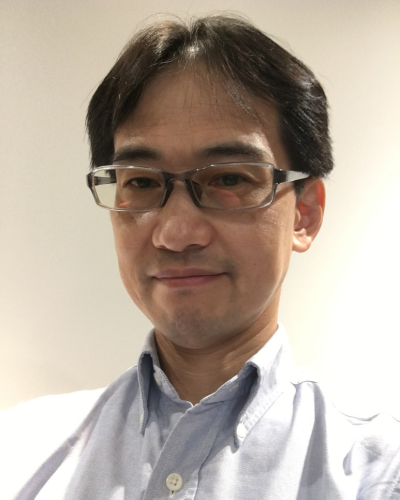 Mitsubishi UFJ Capital Co., Ltd.
Investment Department No.3, Deputy General Manager Koichi Hatano
In Japan, the practical application of fusion energy is growing, while the power of startups is essential to achieve the vision. Kyoto Fusioneering, as a distinctive startup in this field, was recognized with the Mitsubishi UFJ Capital Award at the "MUFG Business Support Program RiseUpFesta." Delighted to have invested in the company, we are eager to continue supporting their growth.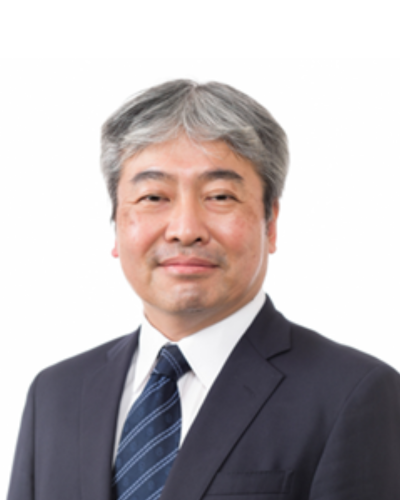 MITSUI & CO., LTD.
Managing Officer, Chief Operating Officer Energy Business Unit I
and Energy Solutions Business Unit Toru Iijima

Mitsui sees fusion as a source of clean, safe, and reliable energy that can play a key role in the realization of a carbon neutral society. Kyoto Fusioneering brings together the most advanced technologies of and great minds involved in Japanese fusion research spanning many years, and given its great potential to support the realization and industrialization of fusion energy, we decided to invest in the company. Mitsui will work with Kyoto Fusioneering and other shareholders to contribute to the industrialization of fusion technology and its practical use in society.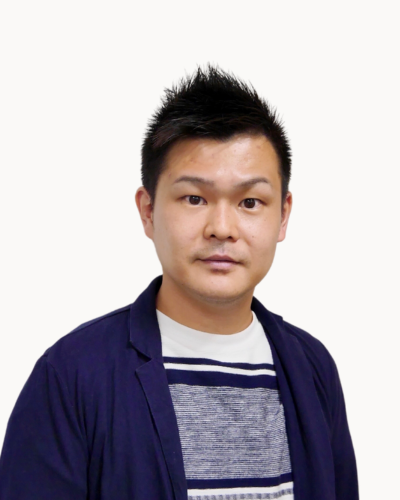 MOL PLUS Co., Ltd.
Representative Takuya Sakamoto

MOL PLUS will contribute to social implementation of "Fusion Energy" which is "Ultimate Renewable Energy" from the point of "Ocean Company".
We have strong respect for the Team Members of Kyoto Fusioneering that represents Japan in social implementing fusion energy on the global stage. Really exciting to joining the Journey!!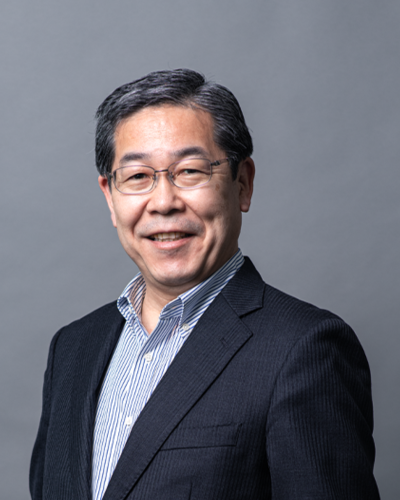 SMBC VENTURE CAPITAL CO.,LTD.
President Akira Ochiai

We are thrilled and honored to have invested in Kyoto Fusioneering Ltd and they can offer solutions in the field of fusion with high and exclusive techniques they have researched for years in Kyoto University.
A scarcity of energy is a global issue which is inevitable and Kyoto Fusioneering squarely faces to this problem.
We, SMBC group are glad to participate in and support Kyoto Fusioneering Ltd to achieve its vision "Solving a global problem to deliver a new energy and future for humankind with the ultimate energy solution: fusion" and looking forward for further growth of the company.
[Existing investors] (in alphabetical order)
・Coral Capital
・Daiwa Corporate Investment Co.,Ltd.
・DBJ Capital Co., Ltd.
・Kyoto University Innovation Capital Co.,Ltd.
・JAFCO Group Co., Ltd.
・JGC MIRAI Innovation Fund
・JIC Venture Growth Investments Co., Ltd.

About Kyoto Fusioneering
Established in 2019, Kyoto Fusioneering is a privately-funded technology startup with facilities in Tokyo, Kyoto, Reading (UK), and Seattle (USA). The company specializes in developing state-of-the-art technologies for commercial fusion reactors, including gyrotron systems, tritium fuel cycle technologies, and breeding blankets for tritium production and power generation. Kyoto Fusioneering collaborates with public and private fusion developers globally, striving to establish fusion as the ultimate energy source for humanity.

Follow Kyoto Fusioneering
Twitter: https://twitter.com/kyotofusioneer
LinkedIn: https://am.linkedin.com/company/kyoto-fusioneering/
Facebook: https://www.facebook.com/KyotoFusioneering
YouTube: https://www.youtube.com/channel/UCCKqx4Iq4oMFnzGtfkdY6z