Welcome to Kyoto Fusioneering UK ltd.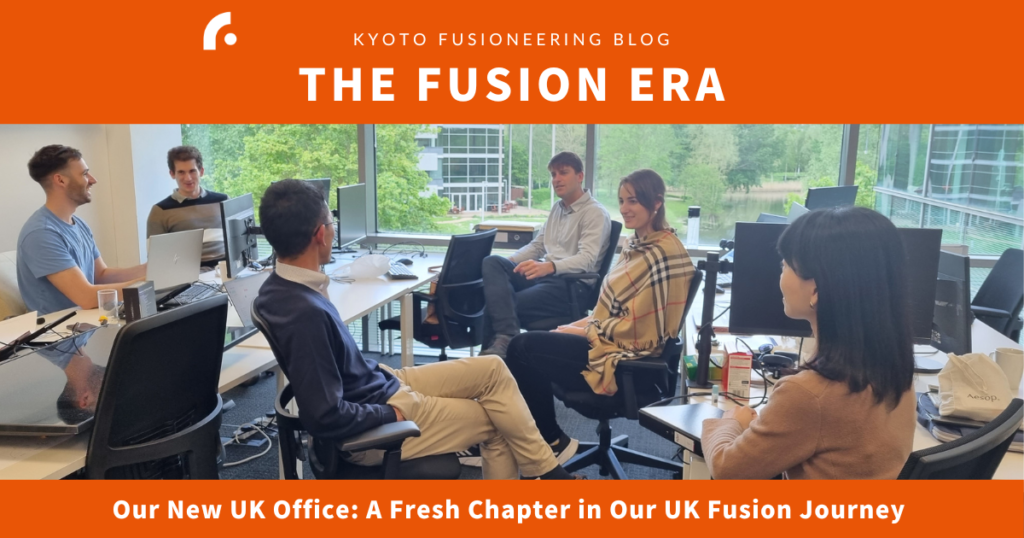 We're thrilled to announce a significant milestone in our journey – we're moving into a brand-new office in Reading, UK! This transition marks a pivotal moment for our team as we continue to grow and expand our fusion horizons. In this blog post, we want to share our excitement, highlight the key features of our new space, and discuss how this move aligns with our vision for a new energy future for humankind.
Embracing Growth:
Moving into a new office is not just about upgrading our physical workspace; it symbolises the progress and growth we've achieved as a startup. From humble beginnings in a small room of 4 to this spacious and modern office, we've come a long way. This transition reflects the increasing demand for our fusion power core technologies and the trust our clients, partners and investors have placed in us.
Employee Experience:
At KF our people are our greatest asset. We believe that a happy and motivated team drives innovation and success. The new office provides several employee-centric features, such as a well-stocked kitchen, breakout areas for informal discussions, and even recreational spaces for relaxation and recreation activities. We want our team members to feel inspired, comfortable, and supported in their day-to-day work.

We are also thrilled to announce the addition of new members to our office team. Part of effectively executing our hiring strategy in the UK has been the establishment of connections with UK universities, participation in career fairs, and collaboration with academic research centres related to fusion energy. Building relationships with these institutions has helped us to continuously identify and recruit talented PhD students from the UK universities that already are working in our offices in the UK and Japan.

In addition, The KF UK Internship program has attracted and continues to attract students from UK universities and graduates from the UK nuclear graduates scheme. Our current Intern Luke Taylor King, a nuclear graduate program member, joined KF in February and has been exposed to relevant projects including a trip to Japan´s headquarter.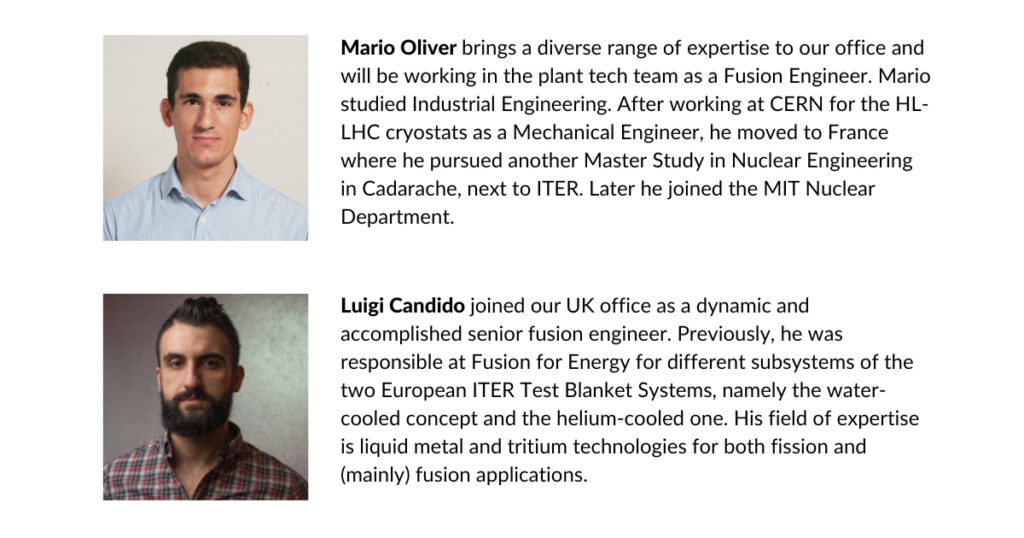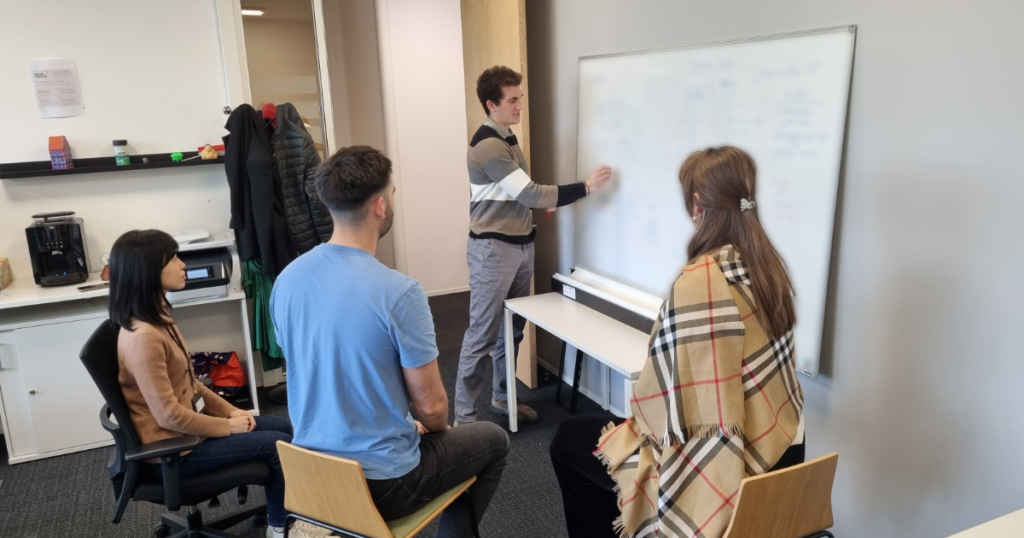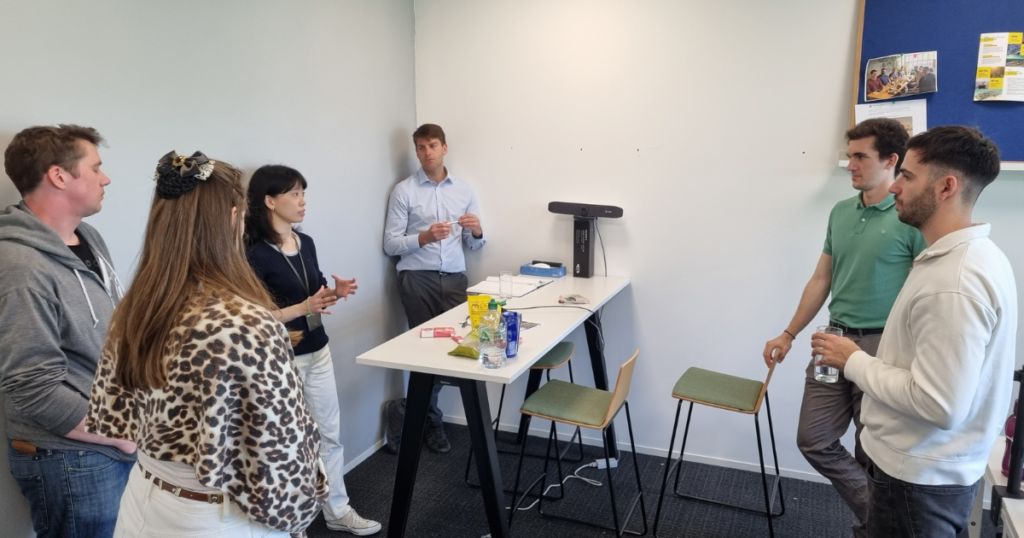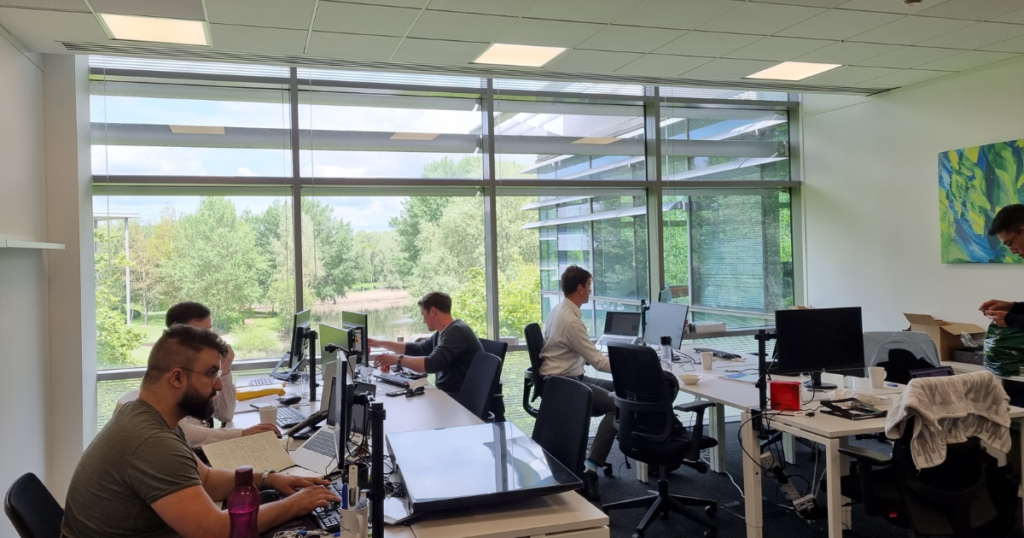 Moving to a new office has been an exciting journey for our startup. Our new office is not just a physical space but a reflection of our commitment to growth, innovation, and a dynamic work environment that enables the great thinkers in us to perform in delivering fusion energy to humankind. We invite you to join us on this exciting chapter. We are hiring!