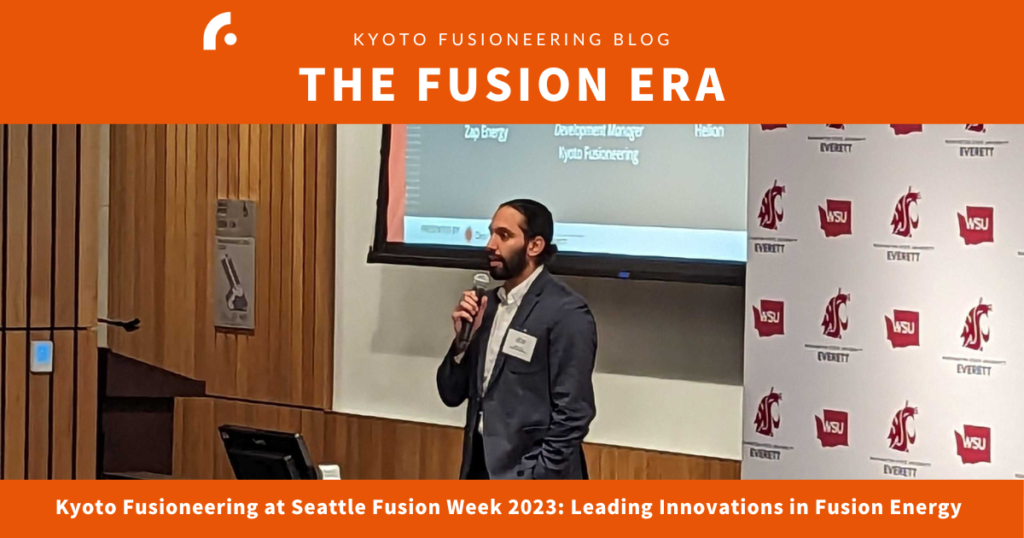 Kyoto Fusioneering was honored to participate in the third annual Seattle Fusion Week, a premier event that has become a focal point for fusion innovation in the Pacific Northwest. Hosted by Cleantech Alliance, the Seattle Fusion Week took place in Seattle on October 11 and 12 October 2023. CleanTech Alliance is the collective force of over one thousand member organizations spanning seventeen U.S. states and four Canadian provinces with the mission to facilitate the growth of clean technology enterprises and the creation of jobs.
Specialized Contributions in Fusion
Our delegation was led by Bibake Uppal, Senior Business Development Manager for Kyoto Fusioneering America, and Dr. Richard Pearson, our Chief Innovator and UK Director. We were proud to highlight Kyoto Fusioneering's unique approach to advancing the fusion landscape, specifically through our development of essential systems that surround the plasma, such as gyrotron-based plasma heating and tritium fuel cycle.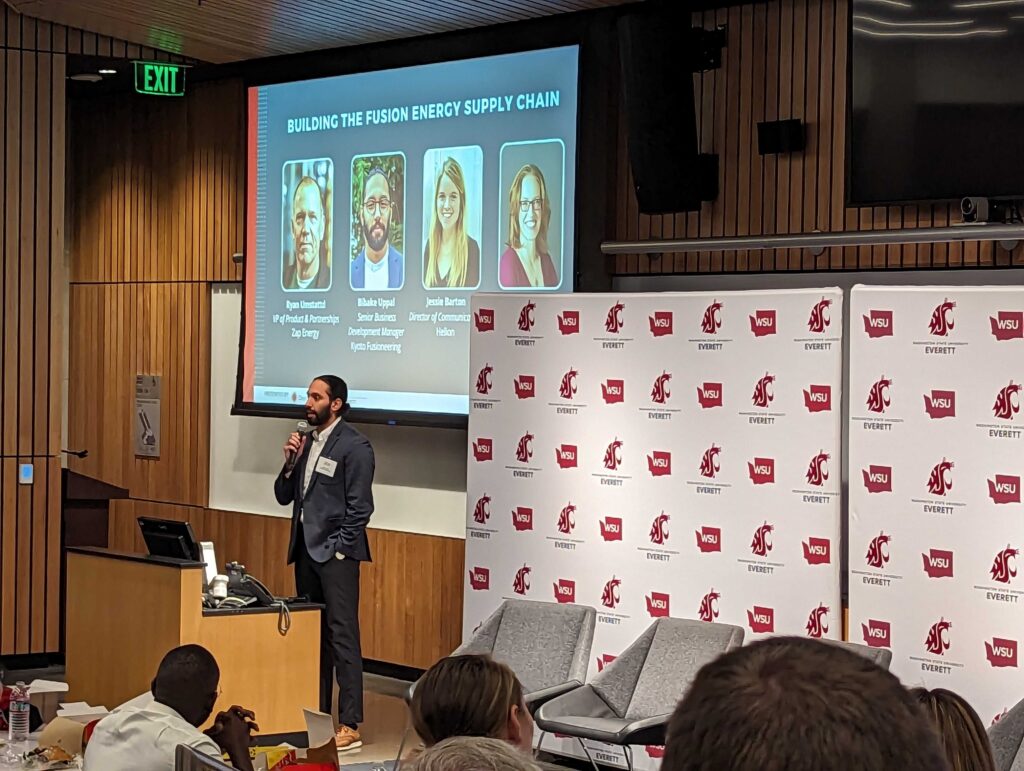 Collaborative Partnerships
During the event, Bibake presented our efforts in assisting fusion developers in designing and developing their pilot plants. This theme was further expanded upon by Richard, who took part in an insightful panel discussion about the fusion supply chain, featuring representatives from General Fusion and Keller Technology Corporation.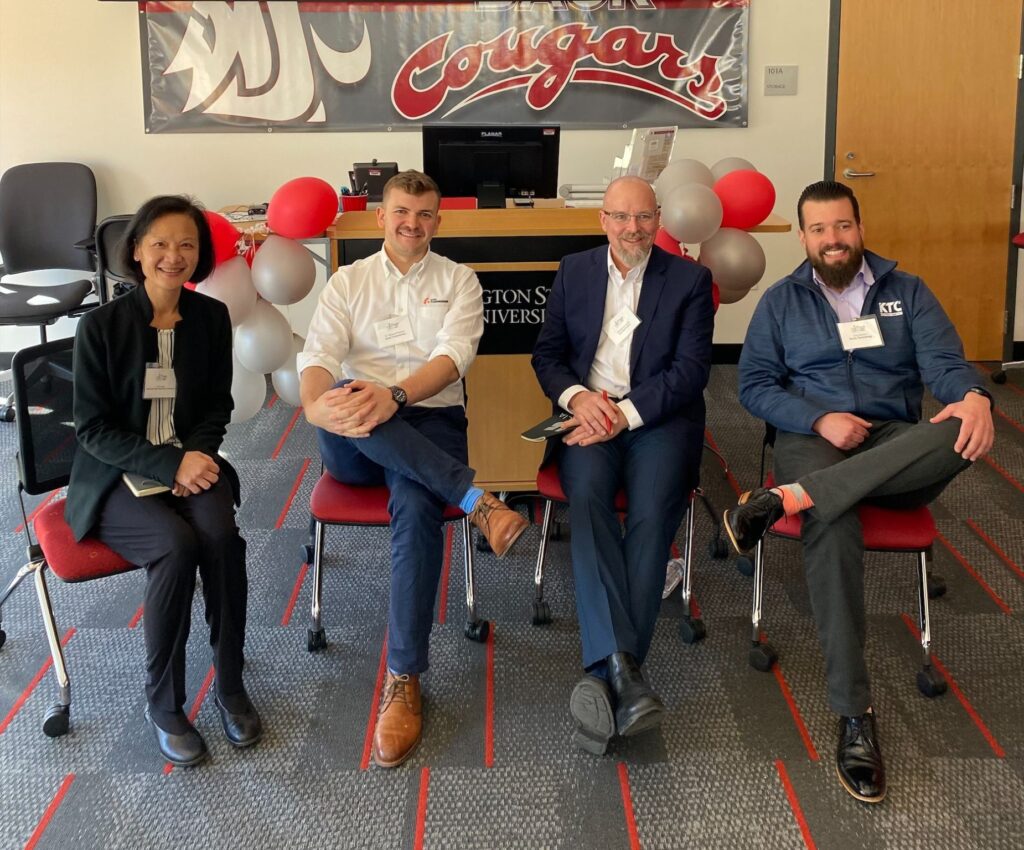 Notable Highlights
The keynote address by Prof. Mike Campbell offered a rich blend of expertise and insightful storytelling, effectively engaging both experts and newcomers to the field of fusion. U.S. Senator Maria Cantwell's speech also stood out, as she effectively communicated the significance of fusion energy in future sustainable initiatives.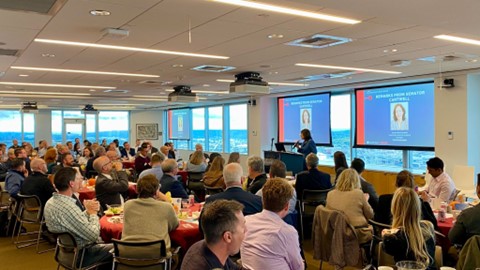 Diverse Perspectives
Reflecting on the event, Richard shared his insights: "Seattle Fusion Week was a truly fascinating event. I'm not sure I have ever been part of an assembly as diverse and dynamic as this one! Fusion experts, policymakers, the public, and even a U.S. Senator – such diversity paves the way for impactful conversations about how fusion energy can transform lives. Our mission is to bring everyone along on this extraordinary journey, and that, I believe, is what makes this event truly special."
Bibake added, "Seattle Fusion Week serves as a compelling example of why the Pacific Northwest is a hub for fusion innovation. This aligns closely with our mission at Kyoto Fusioneering to provide specialized technologies that advance the global fusion industry."

Looking to the Future
Seattle Fusion Week 2024 is in the works, and it's expected to grow. To stay updated on our future events, please subscribe to our newsletter and follow us on our social media channels. We appreciate your support and your interest in our ongoing journey!
Subscribe to Our Newsletter
Follow Us on X, LinkedIn, Facebook and Instagram