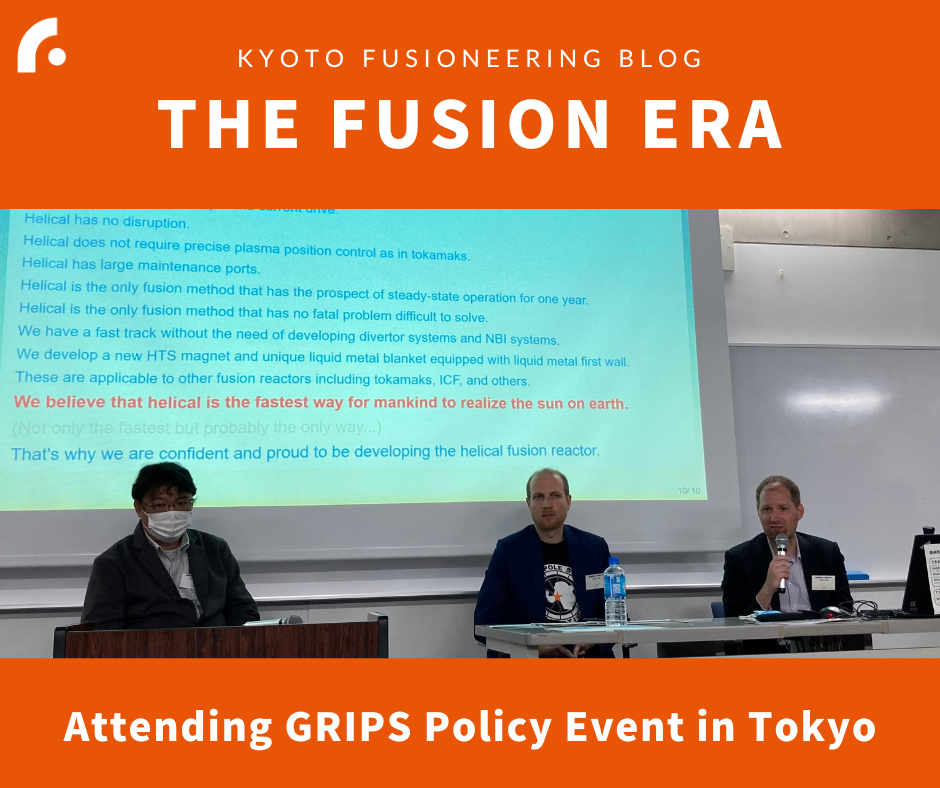 I am excited to share with you some of the insights that our Head of Plant Technology, Colin Baus shared with me about the session of the GRIPS Policy Event on February 28, 2023 in Tokyo. The theme of the 107th GIST Seminar was "A Discussion on Commercial Fusion Technology, Timelines, and Policy."

The discussion shed light on the state of commercial fusion energy technology, assumptions about its timelines for deployment and differences between the U.S. and Japanese national fusion programs, where representatives from leading private fusion companies in the U.S. and Japan were invited.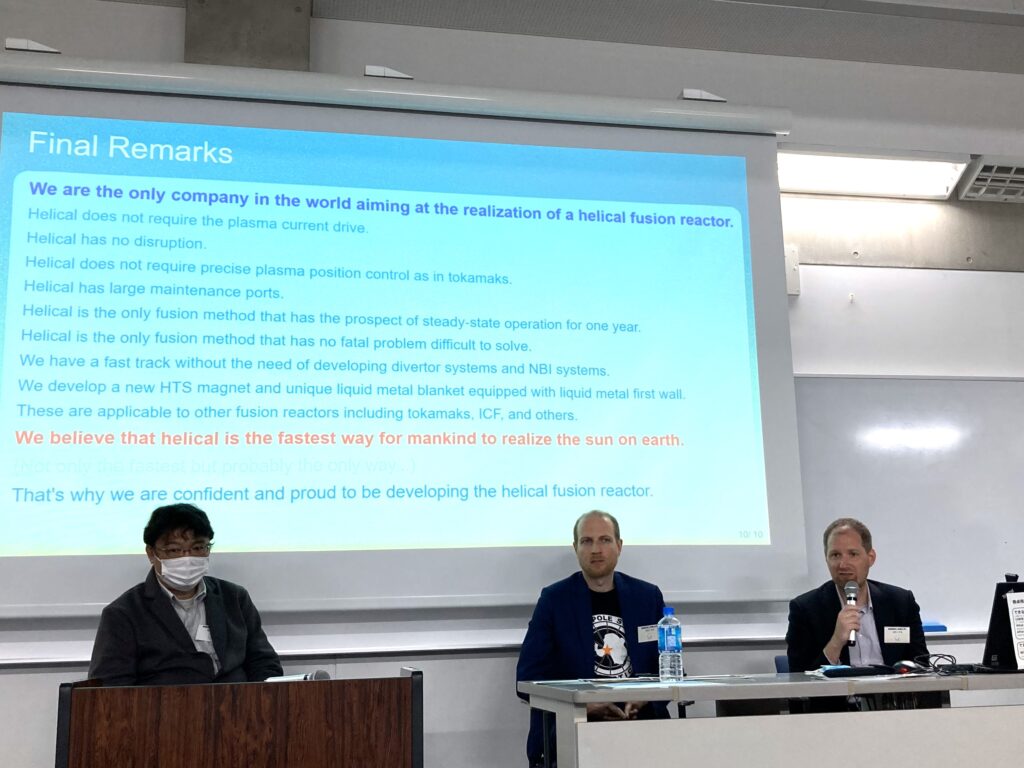 Dr. Bob Mumgaard, CEO and co-founder of Commonwealth Fusion Systems, gave a great opening presentation, drawing on his experience building a fusion startup that has raised over $2 billion in funding since its inception in 2018.

The next sessions continued with Dr. Colin Baus, Head of Plant Technology, Kyoto Fusioneering (KF). Colin's presentation focused on the state of the private industry. He explained the path to commercialization very well and identified the bottlenecks in the fusion supply chain. Starting with the unique technology that KF provides to make it easier for other fusion companies to build their power plant, he explained the tritium breeding blanket and fuel cycle technology in the context of the globally limited availability of tritium. This is an issue that must be addressed by any fusion power plant that uses tritium as part of the fuel. One of the KF technologies Colin shared was the UNITY facility, the world's first integrated test facility for fusion power plant equipment.
While comparing the U.S. and Japanese national fusion plans, he shared KF's grand vision of creating a fusion ecosystem that will support Japanese startups over the long term. Part of this contribution is due to Prof. Satoshi Konishi, Chief Fusioneer at KF, who sits on the Advisory Board of the Cabinet Office to advise on building a national fusion program.

Finally, Dr. Junichi Miyazawa presented Helical Fusion's program and provided further insight into the Japanese policy discussions.