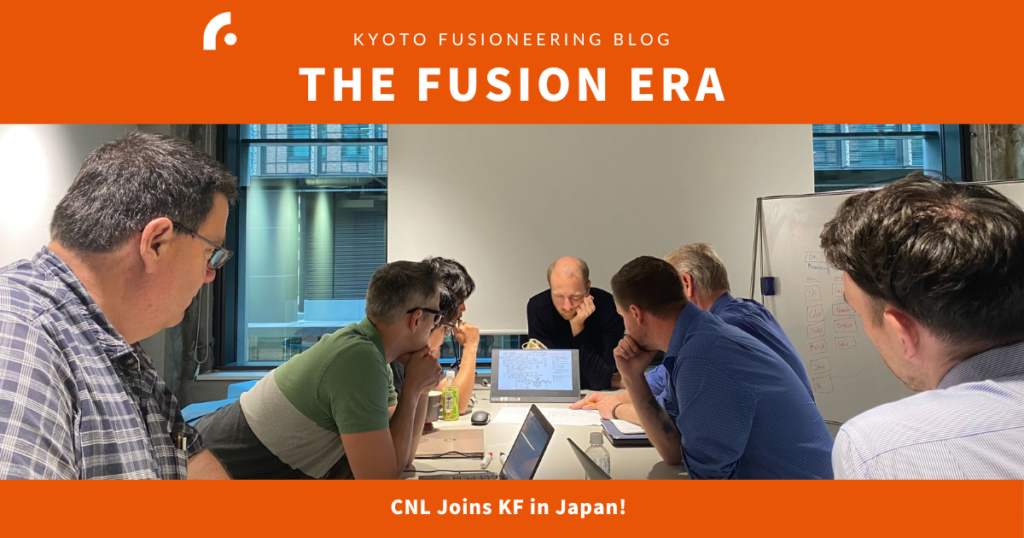 Last month, we were thrilled to host eight experts from Canadian Nuclear Laboratories (CNL) at our Tokyo and Kyoto offices. This milestone visit not only advanced the UNITY-2 design but also deepened our collaborative ties. Join us in this blog post as we share insights from their visit, explore our shared goals, and celebrate the fusion of cultures and ideas!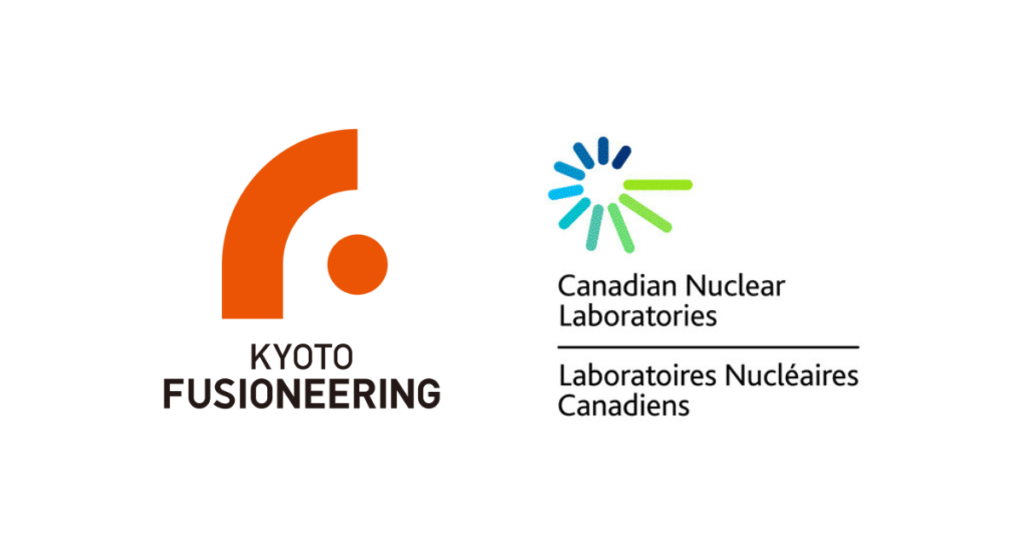 – How do we unlock the future of energy?
At Kyoto Fusioneering (KF), in partnership with Canadian Nuclear Laboratories (CNL), we're pioneering answers to this pressing question. Our collaboration is more than a strategic alliance; it's a synergy of expertise aimed at harnessing the transformative power of fusion energy. In our quest to realise the full potential of fusion energy, KF and CNL have joined forces to develop a robust, secure, and comprehensive Fusion Fuel Cycle System (FFCS) – an essential critical-path system for achieving commercial fusion energy.
Central to this groundbreaking endeavor is our joint project, "UNITY-2." This ambitious initiative focuses on designing and constructing a facility that will develop and test the FFCS in an integrated and commercially relevant manner. UNITY-2 represents the convergence of CNL's world-renowned capabilities in tritium management and KF's deep and focused expertise in fusion plant technology development.
Colin Baus, Vice-President and Head of Plant Technology at KF, encapsulates the essence of our partnership: "Our collaboration with CNL is not just about building a facility; it's about forging a path towards sustainable fusion energy."
Learn more about the CNL-KF strategic alliance here.
[About CNL]
As Canada's leading nuclear science and technology laboratory, CNL plays a pivotal role in advancing nuclear innovations. Their work spans across environmental restoration, clean energy technologies, and health solutions, making them an ideal partner in our fusion journey. (Visit CNL's website here)
– UNITY-2 Project: A Fusion of Expertise
On Day 1, from the moment the CNL team arrived, there was a buzz of excitement in the air. After introducing our partners to the broader KF team, we immersed ourselves in discussions about UNITY-2, reviewing progress, strategies, and milestones. This multi-year project will not only design and construct the plant but also demonstrate the FFCS in action.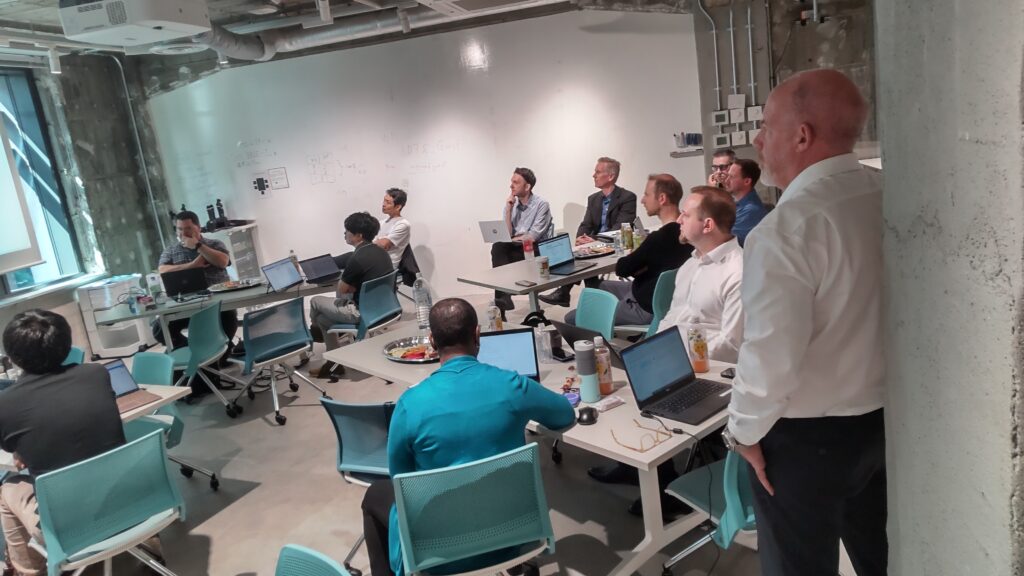 The afternoon sessions delved deeper into design specifics, risk management strategies, cost analysis, and optimisation of the project schedule.
During the morning of Day 2, we continued with focused sessions to refine the design, technology choices, refine the project schedule and cost, and progress our joint marketing plan. There were deep discussions on licensing, constructability, and vendor management.
– Welcoming CNL to Kyoto Fusioneering!
In the afternoon of Day 2, we had a welcome lunch for CNL members for the opportunity to mingle with wider members from KF. We greeted CNL with food and a warm welcome.
The lunch was another opportunity to get to know each other in a relaxed setting with lively conversation. We had a great chat thanks to the CNL members being very friendly and some of them had previously visited Japan!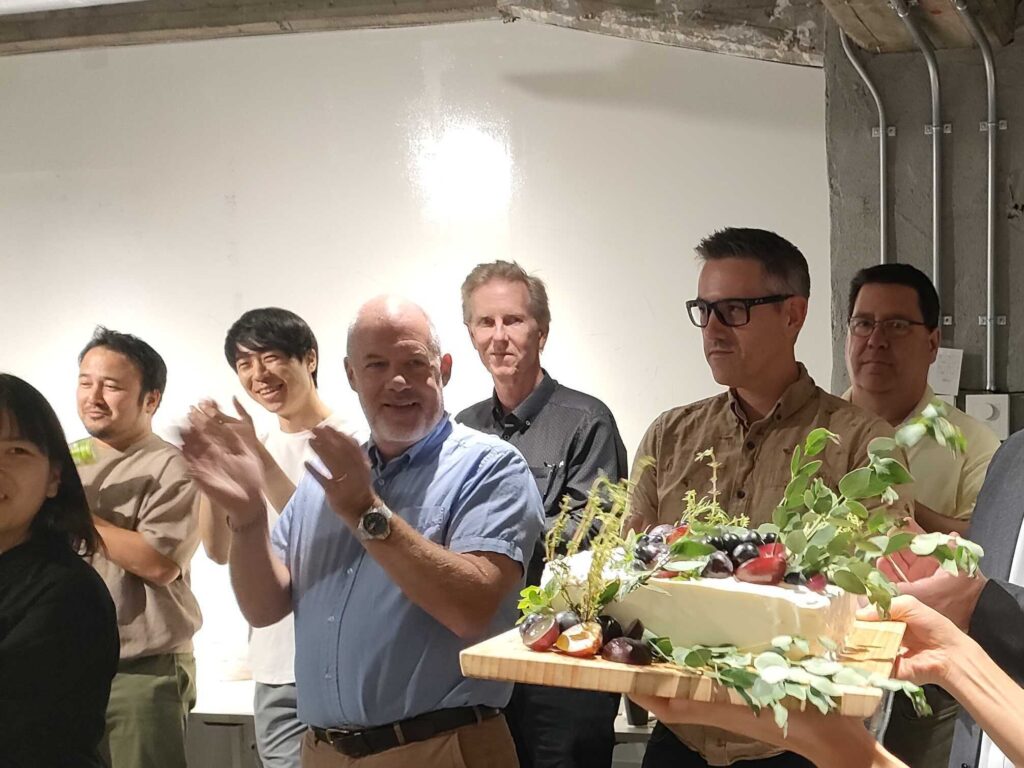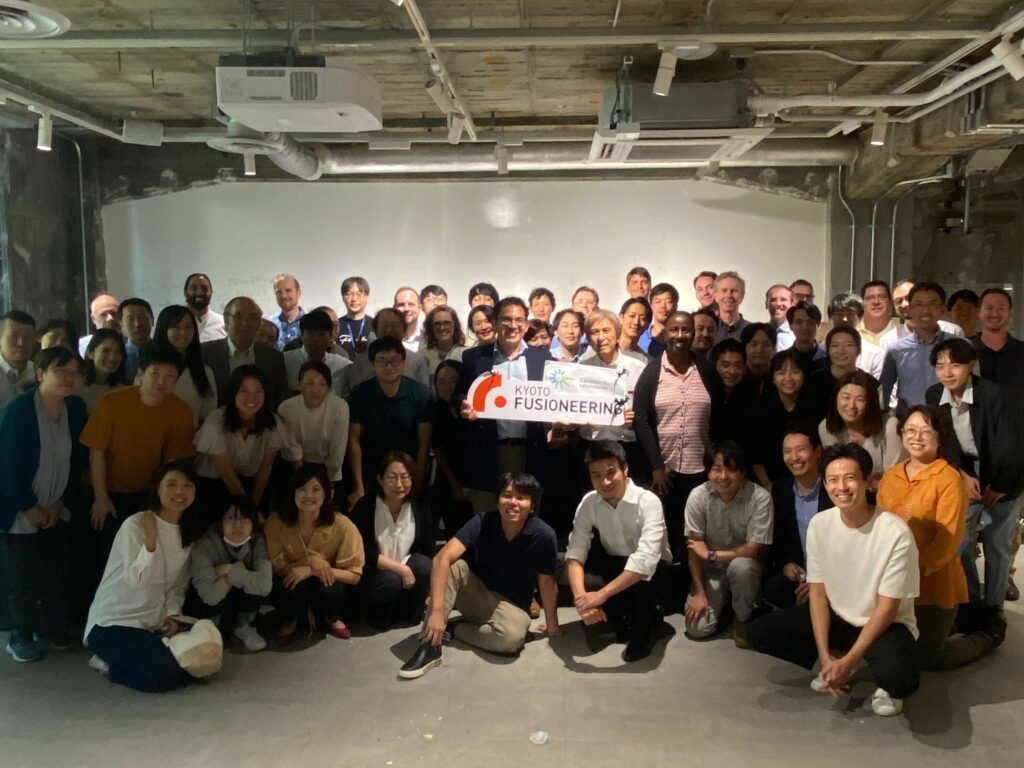 – Showcasing Japan's Strong Fusion-Relevant Supply Chain
On Day 3, our journey with the CNL team extended beyond Tokyo to key Japanese suppliers and research institutions. This tour showcased the extensive capabilities and innovation within Japan's supply chain and demonstrated that the depth and sophistication of Japan's technological landscape is not just a national asset but a rich resource that complements the diverse capabilities of our international partners. In these interactions, the unspoken potential of global collaboration in fusion energy was evident, where each country's unique strengths, including those from allied nations, naturally align to form a mosaic of expertise, crucial for the journey towards commercial fusion energy.
– A Visit to Kyoto, the origin of Kyoto Fusioneering
Days 4 and 5 were dedicated to exploring Kyoto, KF's birthplace. Through tours of our R&D facilities, we shared our technological advancements with the CNL team.
_
In summary, although the five days passed quickly, we believe that this visit further strengthened the relationship between both parties. We were pleased to be able to coordinate opportunities for CNL to gain insights into our technology experience Japan's technological expertise first-hand. Both sides expressed their commitment to advancing collaborative research as we continue to work towards the early realisation of fusion energy.