Kyoto Fusioneering is pleased to announce that it has been selected as a winner of the "Mizuho Innovation Award 2022".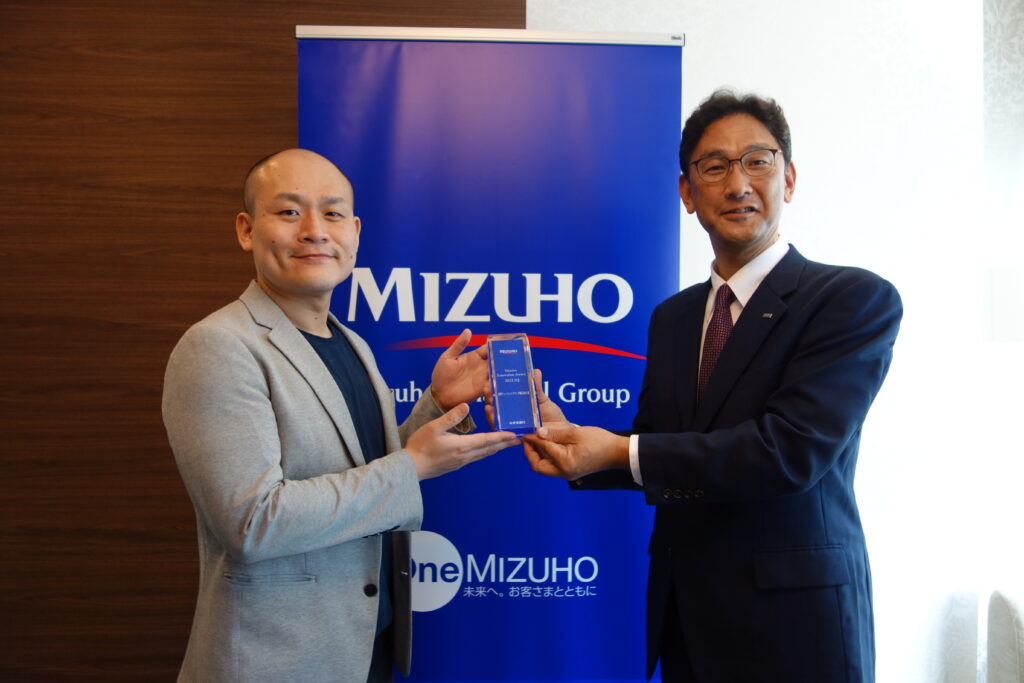 The Mizuho Innovation Award was established by Mizuho Bank, Ltd. in October 2017 to honor and recognise promising start-ups that take up on the challenge to create innovative businesses. Its aim is to support the growth of the company and offer matching opportunities with large companies.
The committee of the Mizuho Innovation Award selects companies on a quarterly basis and evaluates them based on the superiority of the business model, team strength, and growth potential.
KF´s work toward realizing fusion has been acknowledged by Innovation Award 2022.1Q for the following reasons:
KF's ambitious vision to solve global environmental challenges such as carbon neutrality and energy problems through nuclear fusion.
Having world leading experts as board members and stakeholders to establish fusion as an industry and to aim for global expansion based on Japan's industrial technological capabilities.
Being highly competitive not only in technology but also in its sustainable, resilient business model, which strategizes rapid growth and global expansion in overseas markets in the near future.
KF is looking for people from all over the world to work with on innovations for the industrialisation fusion. For further information, please visit our recruitment page.
About Kyoto Fusioneering Ltd.
Kyoto Fusioneering is a privately funded technology start-up founded in 2019, with its headquarters in Kyoto, Japan. The company is focused on developing advanced technologies for commercial fusion reactors, including gyrotron systems, tritium fuel cycle technologies, and breeding blankets for tritium production and power generation. Kyoto Fusioneering is developing innovative solutions that are simultaneously high-performance and commercially viable. Supporting both public and private fusion developers around the world, the company is accelerating the realization of fusion as the ultimate energy source for humankind.
Media Contact (English and Japanese language)
E-mail: media@kyotofusioneering.com
HP: https://kyotofusioneering.com/
Twitter: https://twitter.com/kyotofusioneer
LinkedIn: https://www.linkedin.com/company/kyoto-fusioneering/